News Feed
QNAP TVS-882BRT3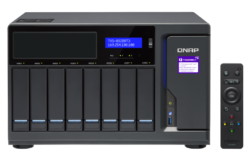 The TVS-882BRT3 uses 7th Generation Intel® 14nm multi-core processors and features Thunderbolt™ 3 (40 Gbps) connectivity, including a unique Thunderbolt-to-Ethernet (T2E) 10 GbE converter, and is ideal for online video editing and high-speed file sharing. The TVS-882BRT3 comes with a 5.25-inch SATA expansion bay, allowing you to install compatible disc drives or a RDX docking station (models with a pre-installed optical disc drive or a RDX docking station are available).
Akitio Node Pro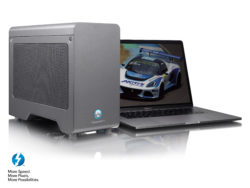 Thunderbolt™ 3 eGXF box
Low cost expansion chassis designed to house an external graphics card.
Akitio Thunder3 Quad X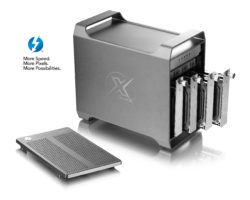 Thunderbolt 3 interface for lightning fast transfer speeds up to 40 Gbps
Second Thunderbolt 3 port supports Thunderbolt 3, USB 3.1 (10 Gbps), and DisplayPort devices
Power delivery provides up to 27W of power to recharge compatible laptops
Dedicated DisplayPort for additional monitor to expand the workspace
---
G-RAID with Thunderbolt 3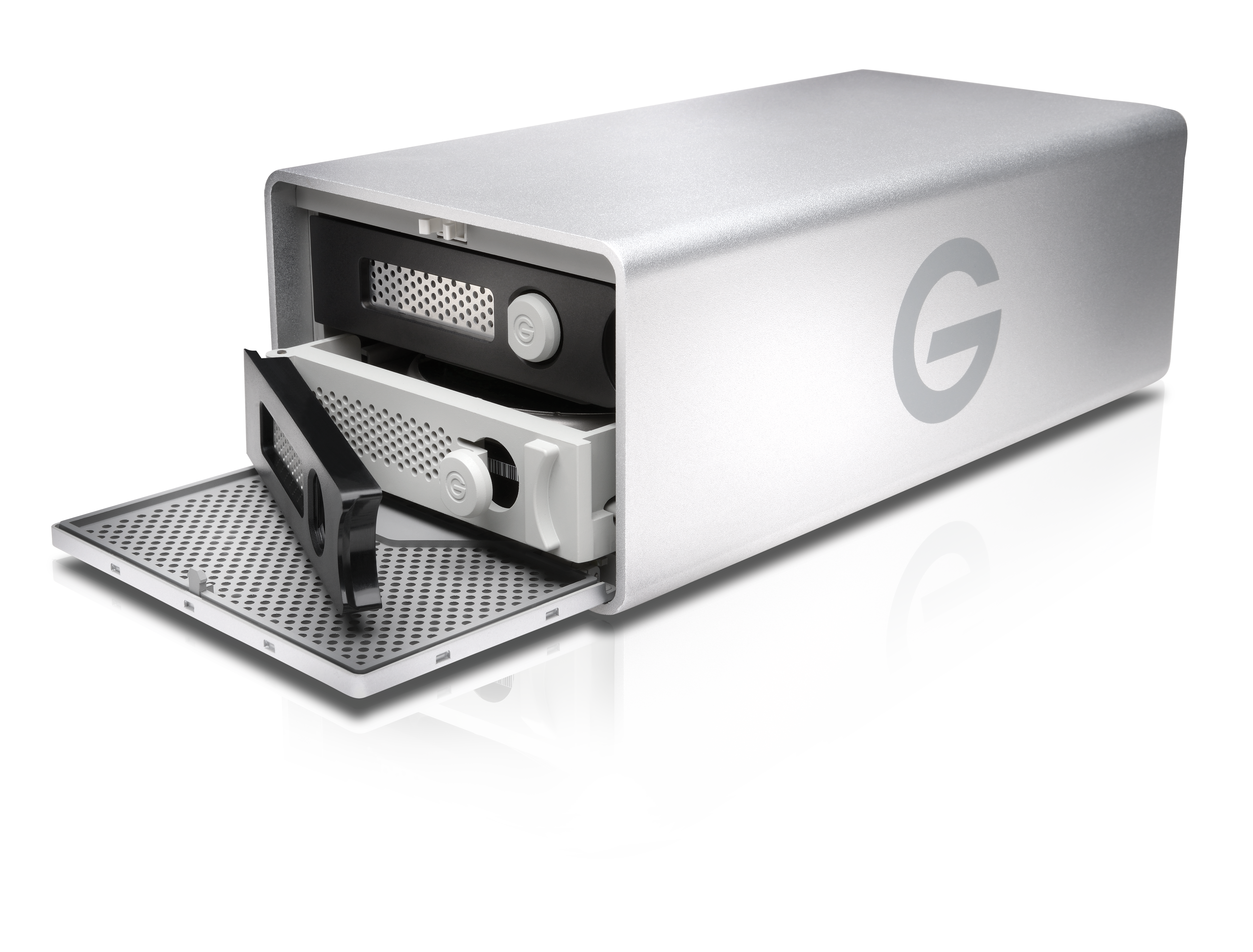 The G-RAID with Thunderbolt™ 3 is an ultra-fast, dual 7200RPM Enterprise-class hard drive storage system featuring multiple RAID options for ultimate flexibility and reliability.
Drive: 7200RPM
Interface: (2) Thunderbolt 3, (1) USB-C (USB 3.1 Gen 2), (1) HDMI (HDCP 2.2 supports 4K 60/HDR)
Transfer Rate: Up to 500MB/s
New Products
MR2200AC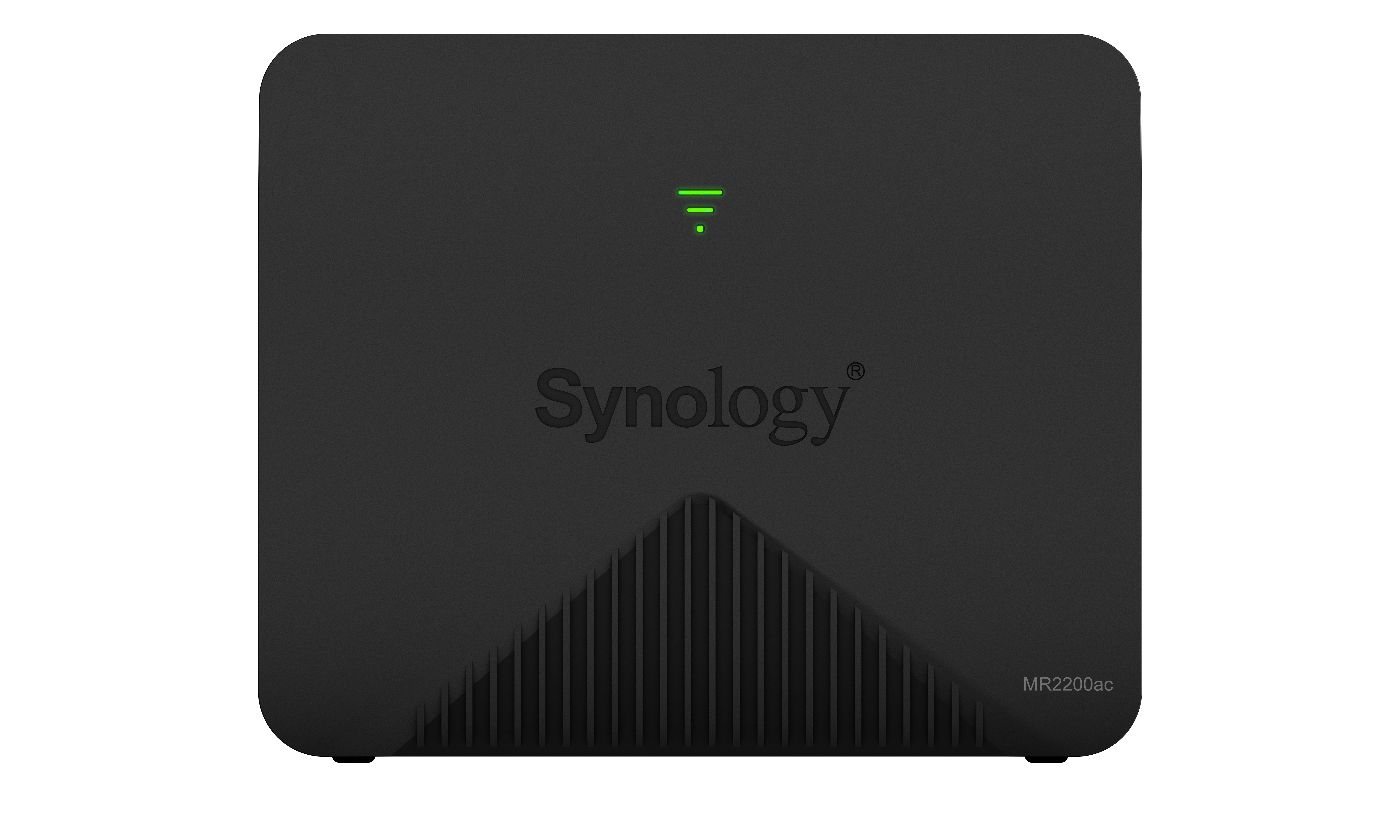 Based on the Qualcomm® IPQ4019 quad-core system-on-chip, MR2200ac leverages a tri-band Wi-Fi design to eliminate dead zones and deliver your broadband Internet speeds to the farthest corners of the house. Everything in the network is managed by Synology Router Manager (SRM), an award-winning operating system that has made many business-grade features accessible to consumers with an intuitive user interface.
---
Synology DiskStation
DS918+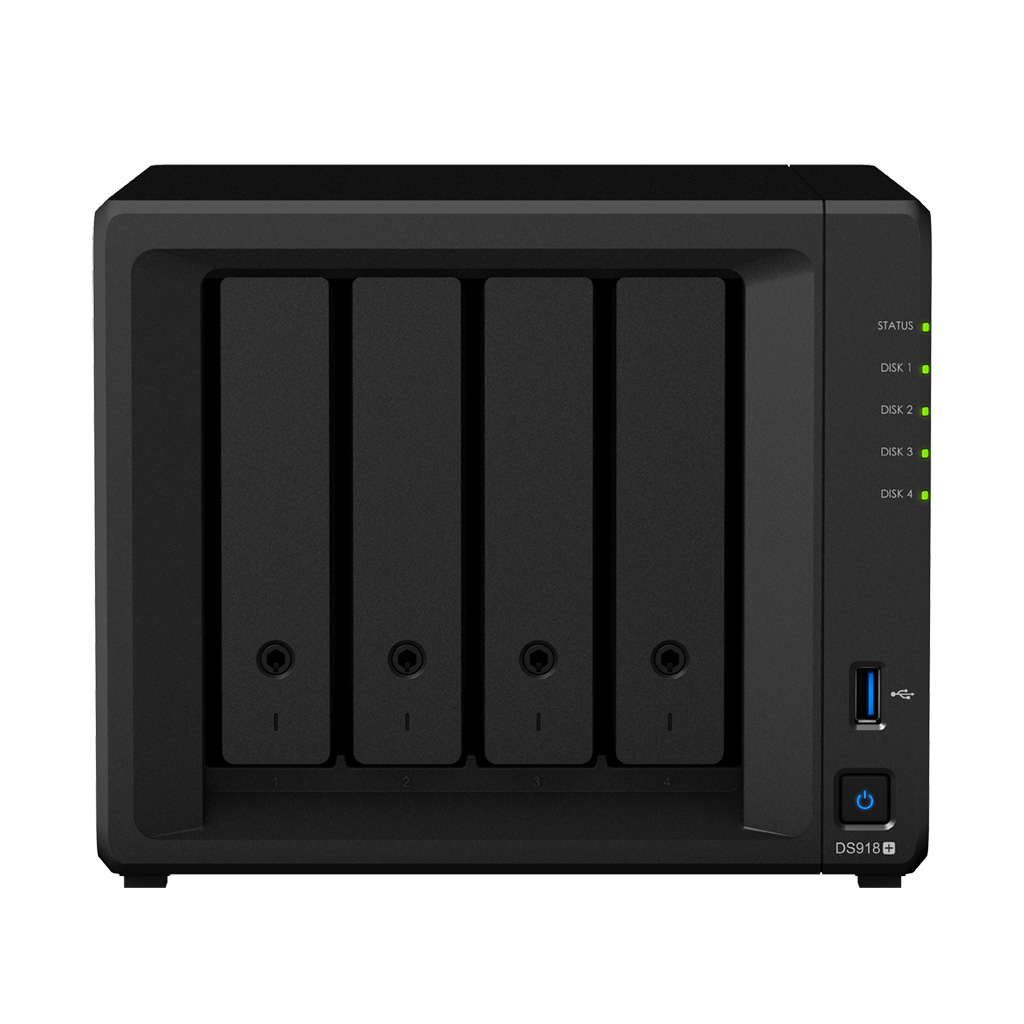 Powerful and scalable 4-bay NAS for growing businesses
Designed for small and medium-sized businesses and IT enthusiasts. With a powerful built-in AES-NI hardware encryption engine, DS918+ provides exceptional encrypted file transmission. Also capable of transcoding up to two channels of H.265/H.264 4K videos at the same time, DS918+ is ideal for sharing and storing ultra-high definition media content.
Transcend SSD230S
Transcend's SSD230 SATA III 6Gb/s SSD adopts the latest 3D NAND technology that features vertical expansion of storage cells by stacking one cell on top of the other. By using only high-quality flash chips and enhanced firmware algorithms, the SSD230 is guaranteed to deliver greater performance and reliability.
Transcend M.2 SSD Enclosure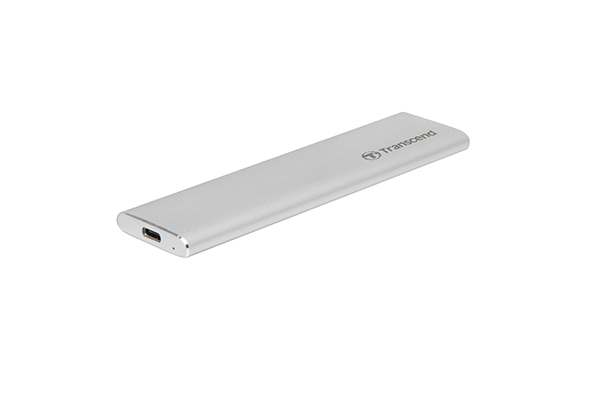 Transcend's CM42 and CM80 are enclosures in different form factors designed specifically for M.2 SATA SSDs. By following the step-by-step installation guide, you can transform an M.2 SATA SSD into a portable USB 3.1 Gen 1 external drive, maximizing utilization.
MEMBER SIGN UP
Sign up for our newsletter and enjoy the latest news from us!
---
Highlights
Synology Active Backup
Suite Centralized Backup
Synology Diskstation
DS1819+
DS1819+ comes with four Gigabit Ethernet ports and one PCIe expansion slot, providing great configuration flexibility, thereby satisfying your intensive workload demands.
Synology iSCSI storage fully supports most virtualization solutions to enhance work efficiency with easy management interface.
VMware vSphere 6 and VAAI integration helps offload storage operations and optimizes computation efficiency. Windows Offloaded Data Transfer (ODX) speeds up data transfer and migration rate.
OpenStack Cinder support turns your Synology NAS into a block-based storage component.

Synology Diskstation
DS620slim
DS620slim is a mini 6-bay NAS with a stylish chassis design, perfectly blending in modern workplaces or apartments. Supporting near-instantaneous snapshot technology and real-time 4K video transcoding, DS620slim is an all-around file management solution that fulfills professionals' needs of advanced data protection and high-quality media streaming.
File Station is a web-based, fast and secure management tool built to allow easy, drag-and-drop operations without requiring any complex setup on Mac or PC. Advanced search and filtering tools allow for easy organization and file sharing. For complete compatibility, DS620slim supports the following protocols: AFP, FTP, iSCSI, NFS, SMB, and WebDAV.
Access and stream your 4K media content anytime and anywhere. DS620slim supports 4K H.264/H.265 online transcoding via Video Station and DS video, allowing 4K videos to be converted and played on the fly on other computers, smartphones, and media players that originally do not support Ultra HD formats.