News Feed
QNAP TVS-882BRT3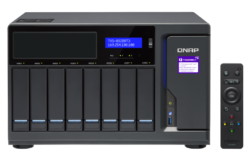 The TVS-882BRT3 uses 7th Generation Intel® 14nm multi-core processors and features Thunderbolt™ 3 (40 Gbps) connectivity, including a unique Thunderbolt-to-Ethernet (T2E) 10 GbE converter, and is ideal for online video editing and high-speed file sharing. The TVS-882BRT3 comes with a 5.25-inch SATA expansion bay, allowing you to install compatible disc drives or a RDX docking station (models with a pre-installed optical disc drive or a RDX docking station are available).
Akitio Node Pro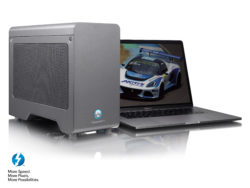 Thunderbolt™ 3 eGXF box
Low cost expansion chassis designed to house an external graphics card.
Akitio Thunder3 Quad X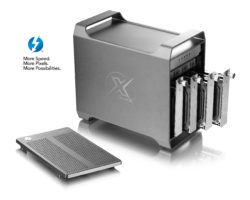 Thunderbolt 3 interface for lightning fast transfer speeds up to 40 Gbps
Second Thunderbolt 3 port supports Thunderbolt 3, USB 3.1 (10 Gbps), and DisplayPort devices
Power delivery provides up to 27W of power to recharge compatible laptops
Dedicated DisplayPort for additional monitor to expand the workspace
---
G-RAID with Thunderbolt 3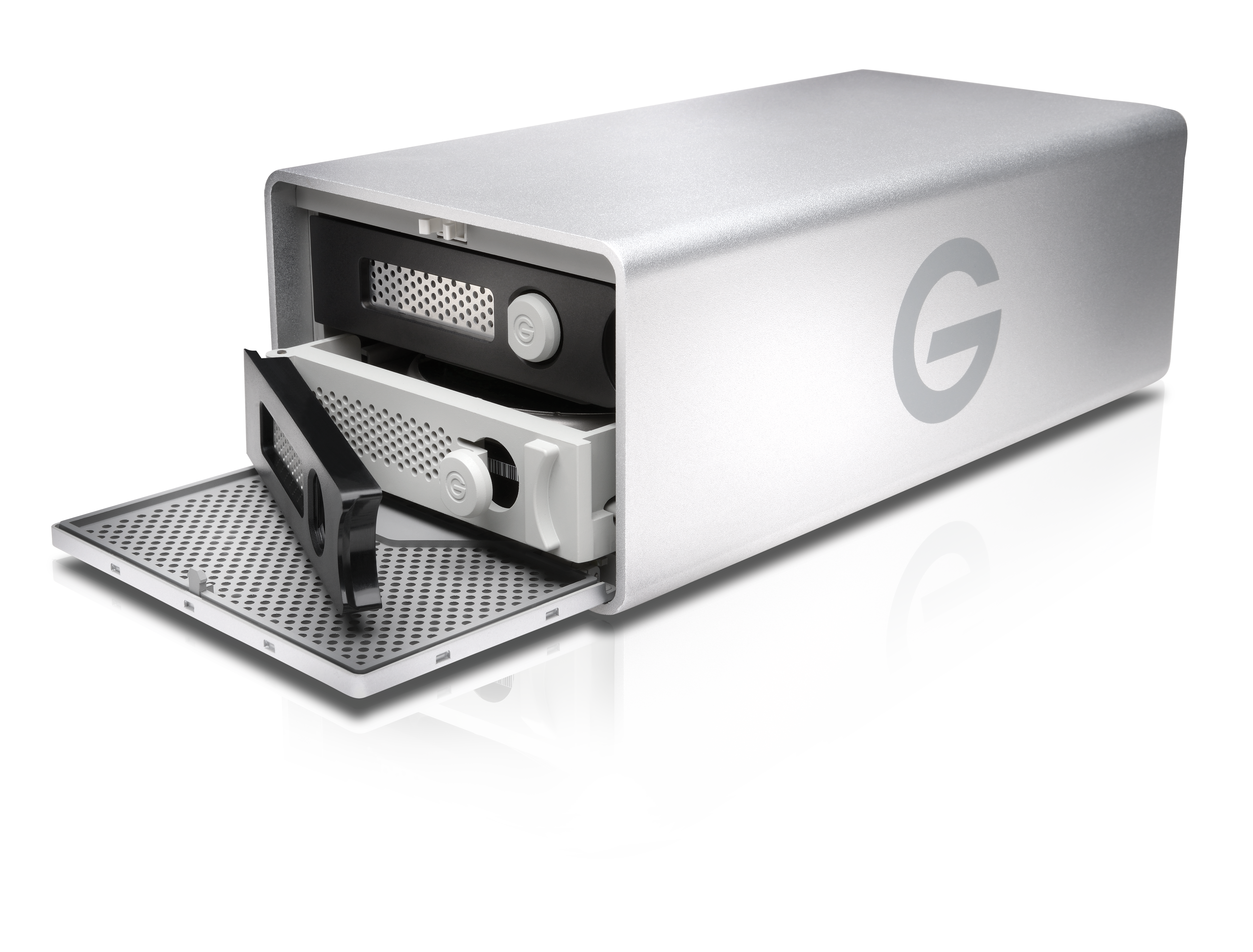 The G-RAID with Thunderbolt™ 3 is an ultra-fast, dual 7200RPM Enterprise-class hard drive storage system featuring multiple RAID options for ultimate flexibility and reliability.
Drive: 7200RPM
Interface: (2) Thunderbolt 3, (1) USB-C (USB 3.1 Gen 2), (1) HDMI (HDCP 2.2 supports 4K 60/HDR)
Transfer Rate: Up to 500MB/s
New Products
DS1618+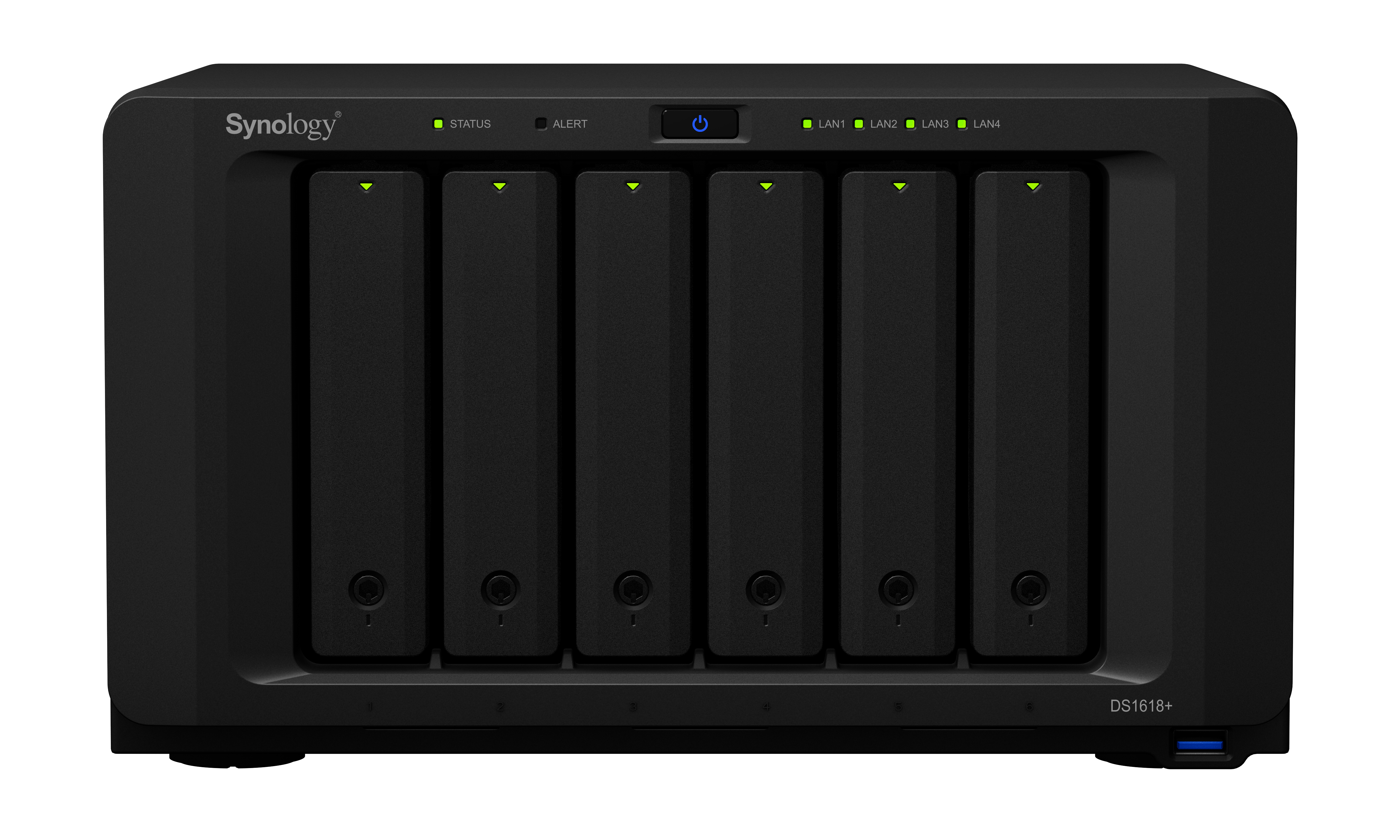 High-performance and 6-bay NAS ideal for tackling multi-tasking challenges
DS1618+ is a 6-bay NAS that provides storage scalability perfect for tech enthusiasts and small- to medium-sized businesses by effortlessly handling workloads. Further boost storage performance with the optional M.2 SSD cache or enhance network speeds by adding a 10 GbE NIC.
---
Synology DiskStation
DS918+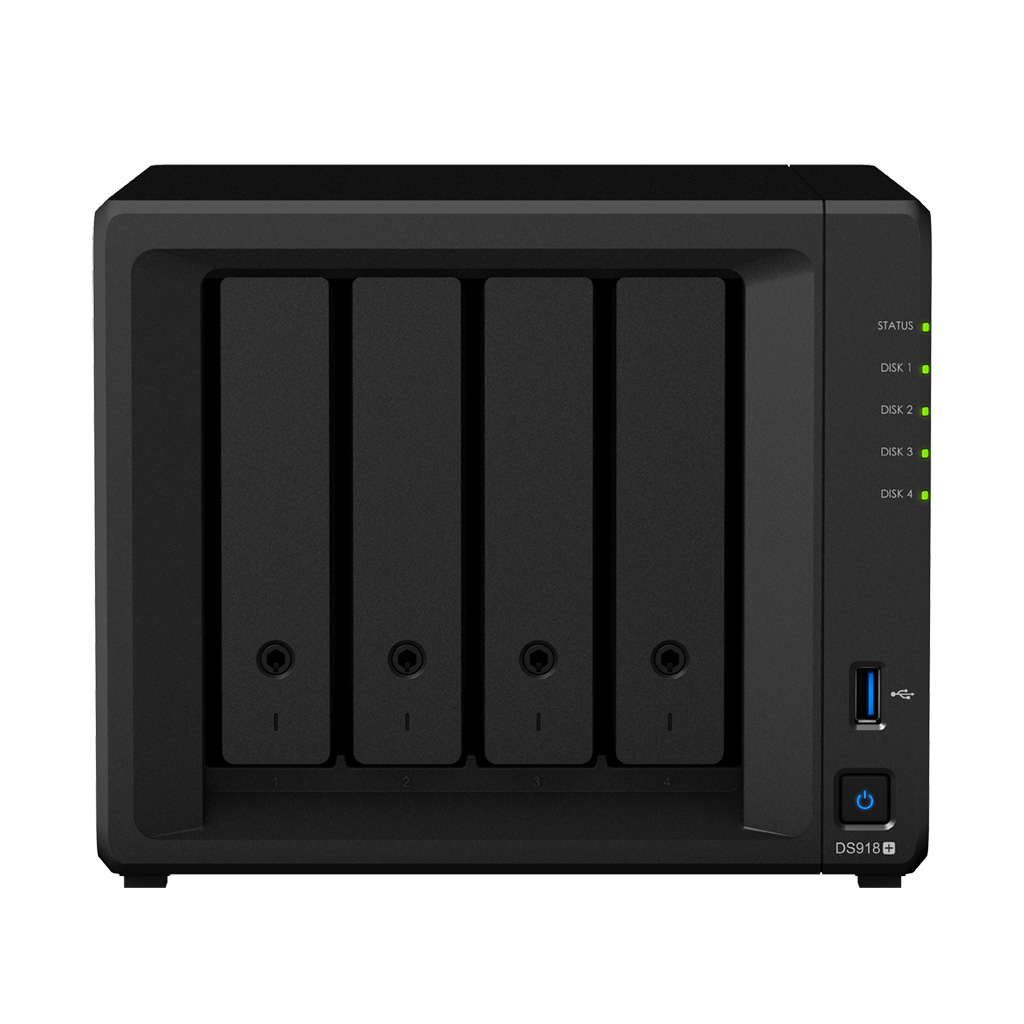 Powerful and scalable 4-bay NAS for growing businesses
Designed for small and medium-sized businesses and IT enthusiasts. With a powerful built-in AES-NI hardware encryption engine, DS918+ provides exceptional encrypted file transmission. Also capable of transcoding up to two channels of H.265/H.264 4K videos at the same time, DS918+ is ideal for sharing and storing ultra-high definition media content.
Transcend SSD230S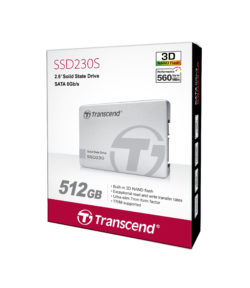 Transcend's SSD230 SATA III 6Gb/s SSD adopts the latest 3D NAND technology that features vertical expansion of storage cells by stacking one cell on top of the other. By using only high-quality flash chips and enhanced firmware algorithms, the SSD230 is guaranteed to deliver greater performance and reliability.
Transcend M.2 SSD Enclosure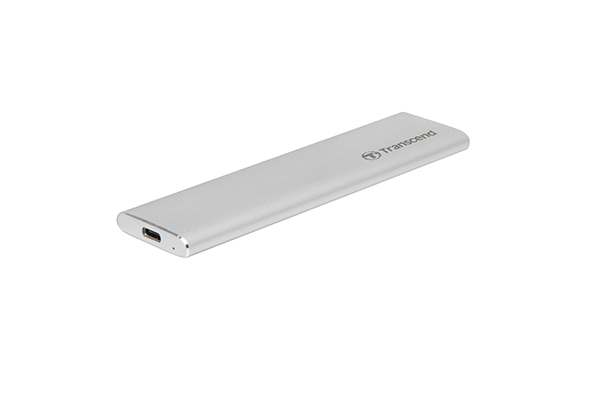 Transcend's CM42 and CM80 are enclosures in different form factors designed specifically for M.2 SATA SSDs. By following the step-by-step installation guide, you can transform an M.2 SATA SSD into a portable USB 3.1 Gen 1 external drive, maximizing utilization.
MEMBER SIGN UP
Sign up for our newsletter and enjoy the latest news from us!
---
Highlights
QNAP TVS-873e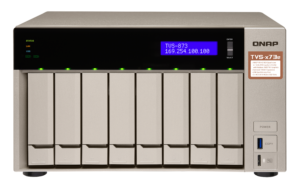 The TVS-873e is powered by a high-end AMD R-Series APU that incorporates an exceptional CPU with AMD Radeon™ R7 Graphics performance, delivering a high-performance and energy-efficient NAS solution. Built with a state-of-the-art metal design and topped off with a stylish gold finish, the highly-capable TVS-873e provides PCIe expandability, the unique USB QuickAccess port, HDMI 4K@ 30Hz output, and 4K H.264 video decoding and encoding acceleration for an optimum audiovisual experience.
---
Synology DiskStation
DS1817+

Built for professionals demanding high performance and flexible scalability.
Over 1,100 MB/s reading and 520 MB/s writing performance with an optional 10GbE add-in-card.
Set up two M.2 SATA SSD caches with an optional M2D17 adapter card without occupying internal storage bays.
Dual-channel memory design, upgradeable up to 16GB.
Scale up to 15/18 drives with two DX517 expansion units.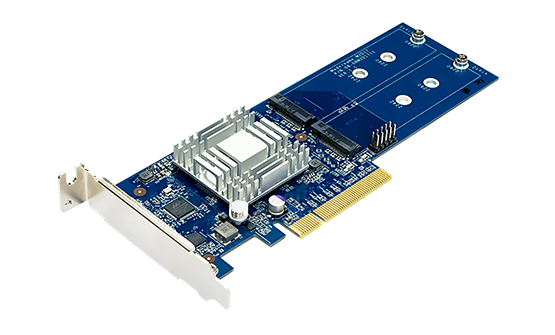 M2D17 Add-In Card
Boost Your Storage Performance
Applied Models
• DS1817+
• DS3018xs