HDD 3.0 IDP Quadro Box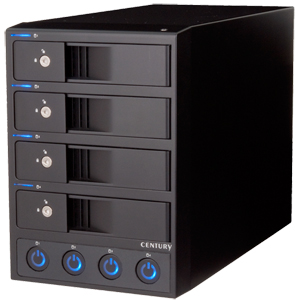 Up to 4 SATA HDDs can be mounted USB 3.0 (UASP compatible) External case!
Independent power switch mounted on each HDD can be turned on and off individually!
Easy to adopt built-in method just to open HDD and insert HDD!
PC power interlocking function (Windows only) that controls the rotation of the HDD and cooling fan according to start / end of PC
This product can incorporate 2.5 inch SATA HDD / SSD!
Compatible with large capacity 8 TB HDD!
Product Sheet
HDD 3.0 IDP Quadro Box