TVS-1271U-RP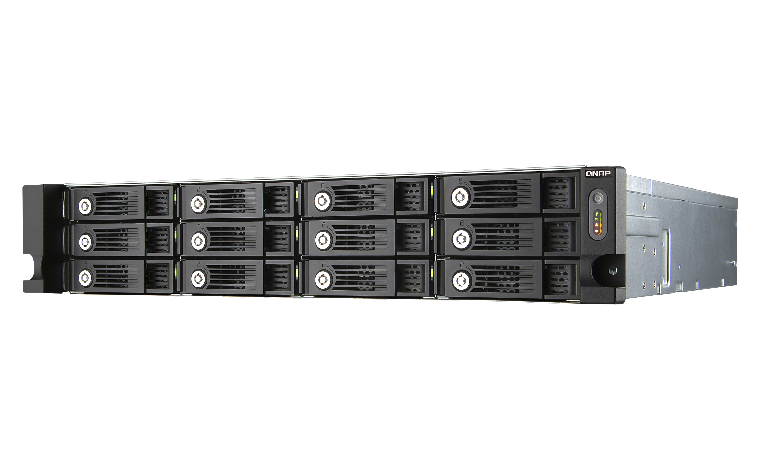 The QNAP TVS-1271U-RP, featuring the easy-to-use QTS operating system, provides a reliable and scalable NAS solution to fulfill data backup, file synchronization and remote access. The TVS-1271U-RP is 10GbE-ready, delivers exceptional performance, and supports cross-platform file sharing, comprehensive backup solutions, iSCSI and virtualization applications, and many practical business functions, making it the ideal choice for SMBs to secure important business data. It also includes abundant multimedia applications backed by its powerful hardware specifications.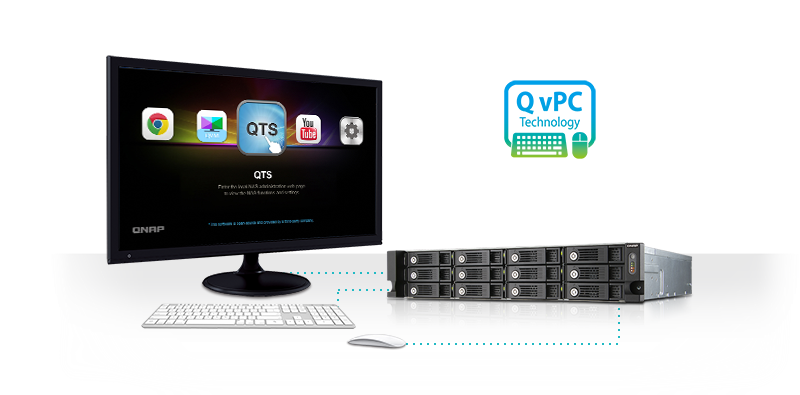 The TVS-1271U-RP supports SATA 6Gbps hard drives driving over 3,300 MB/s throughput and 162,000 IOPS *. The TVS-1271U-RP is powered by an Intel® Haswell processor with numerous options including Pentium®, Core™ i3, Core™ i5 and Core™ i7 for users to flexibly choose based on their demands, greatly enhancing the efficiency of CPU-consuming tasks and serving more concurrent tasks at the same time.
The TVS-1271U-RP supports two on-board internal cache ports. By installing mSATA flash modules (optional purchase), the IOPS performance of storage volumes can be remarkably boosted. It is perfect for improving the overall workflow of random IOPS demanding applications such as databases and virtualization. The internal cache port design does not require the space of a hard drive tray to allow for more storage capacity.
• 3,300+ MB/s throughput and 162,000+ IOPS
• Two internal cache ports for IO acceleration
• Scalable design, up to 1120TB raw capacity
• Virtualization-ready, centralized data storage, backup, sharing and disaster recovery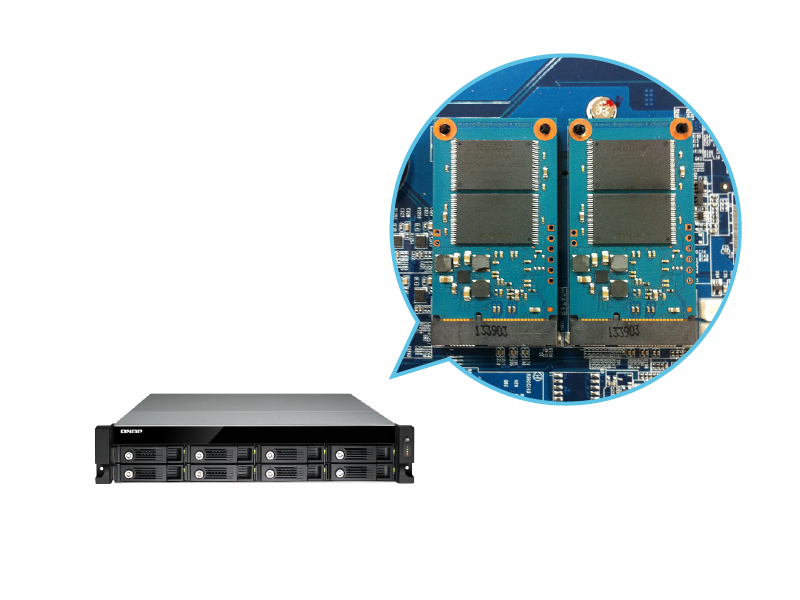 Available in PT, i3, i5 and i7 processors.

The TVS-1271U-RP offers four inbuilt Gigabit Ethernet ports and supports 10 Gigabit high speed networks by installing a 10GbE network adapter. The 10GbE-ready TVS-1271U-RP delivers lightning-fast data throughput and coupled with the support for a large storage capacity is perfect for data centers to store big data, excel in fast data transmission, and for editing large size videos on-the-fly without transferring the videos between the TVS-1271U-RP and desktop computers.
Product Sheet