TS-431X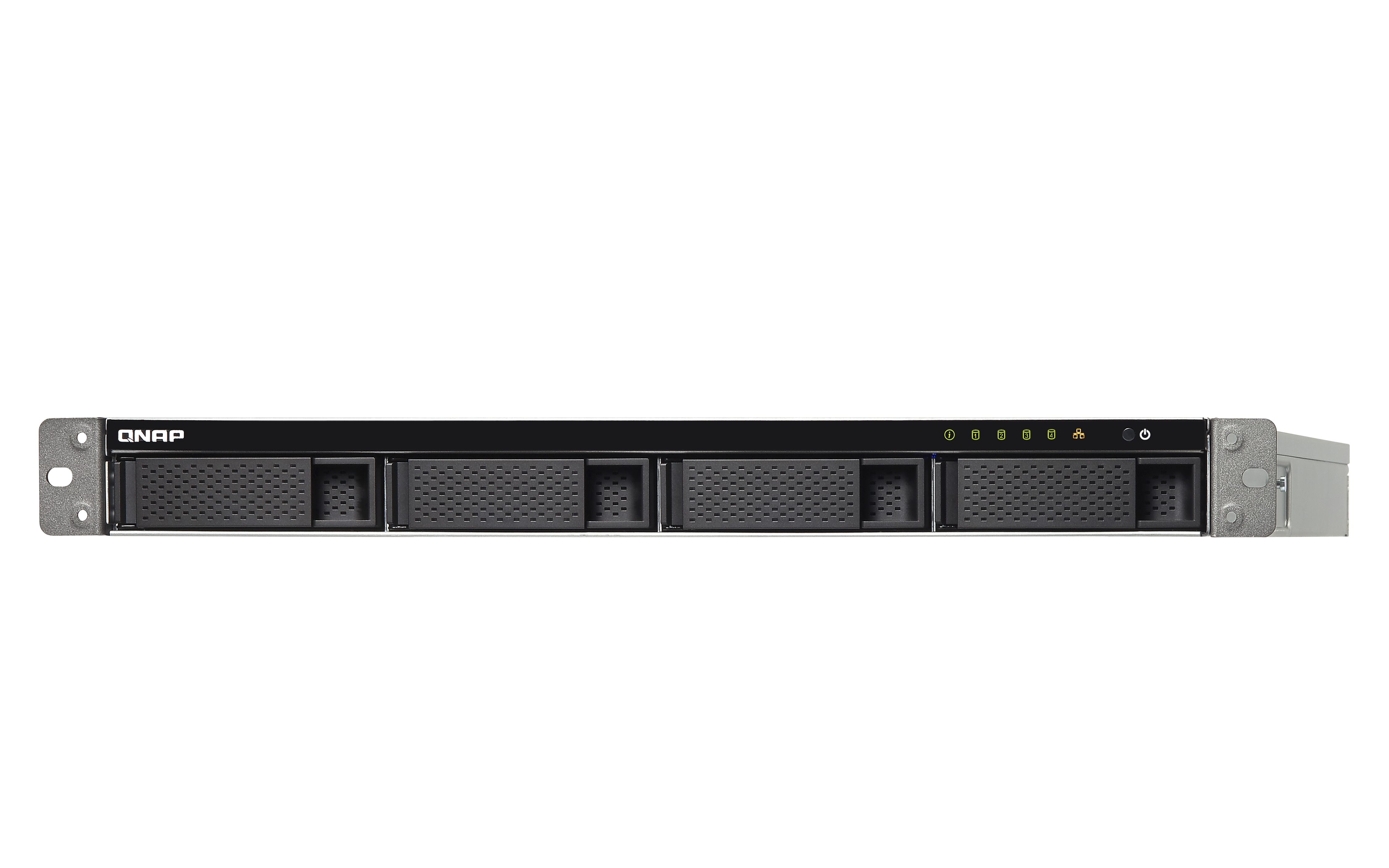 The TS-431X supports 4 hard drives and comes with a built-in 10GbE SFP+ port for rigorous data processing, providing a cost-effective storage solution for demanding everyday business tasks. Powered by the QTS operating system, the TS-431X provides versatile all-in-one server functionalities and unique features including Container Station, which facilitates Internet of Things (IoT) development, and VJBOD (Virtual JBOD), which allows for expanding NAS capacity with another NAS. The TS-431X is an ideal entry-level NAS for businesses looking for backup, restoration, private cloud, storage for virtualization, and to future-proof their IT infrastructure for 10GbE networks.
• 10GbE readiness, SSD caching. and hardware-accelerated encryption
• Enjoy containerized virtualization and IoT app development with Container Station
• Build a private cloud to centrally store, backup, share and restore files
• Rich productivity apps including QmailAgent for central mail management, Notes Station for collaborative note-taking, Qsirch full-text search engine, and much more
• Use the TS-431X to expand the storage capacity of other QNAP NAS with VJBOD
• Secure access with VPN Server & VPN Client
The TS-431X not only provides two inbuilt Gigabit Ethernet ports but also one 10GbE SFP+ port to fully support 10GbE high-speed networks, capable of delivering lightning-fast throughput for businesses that demand higher bandwidth for virtualization and fast backup & restoration for an ever-growing amount of data.
The TS-431X supports SSD caching for all four drives to greatly boost the IOPS performance of storage volumes and increase operational efficiency. It is perfect for improving the overall workflow of IOPS-demanding applications and allows the best of both cost and performance by combining SSDs with HDDs.