TVS-863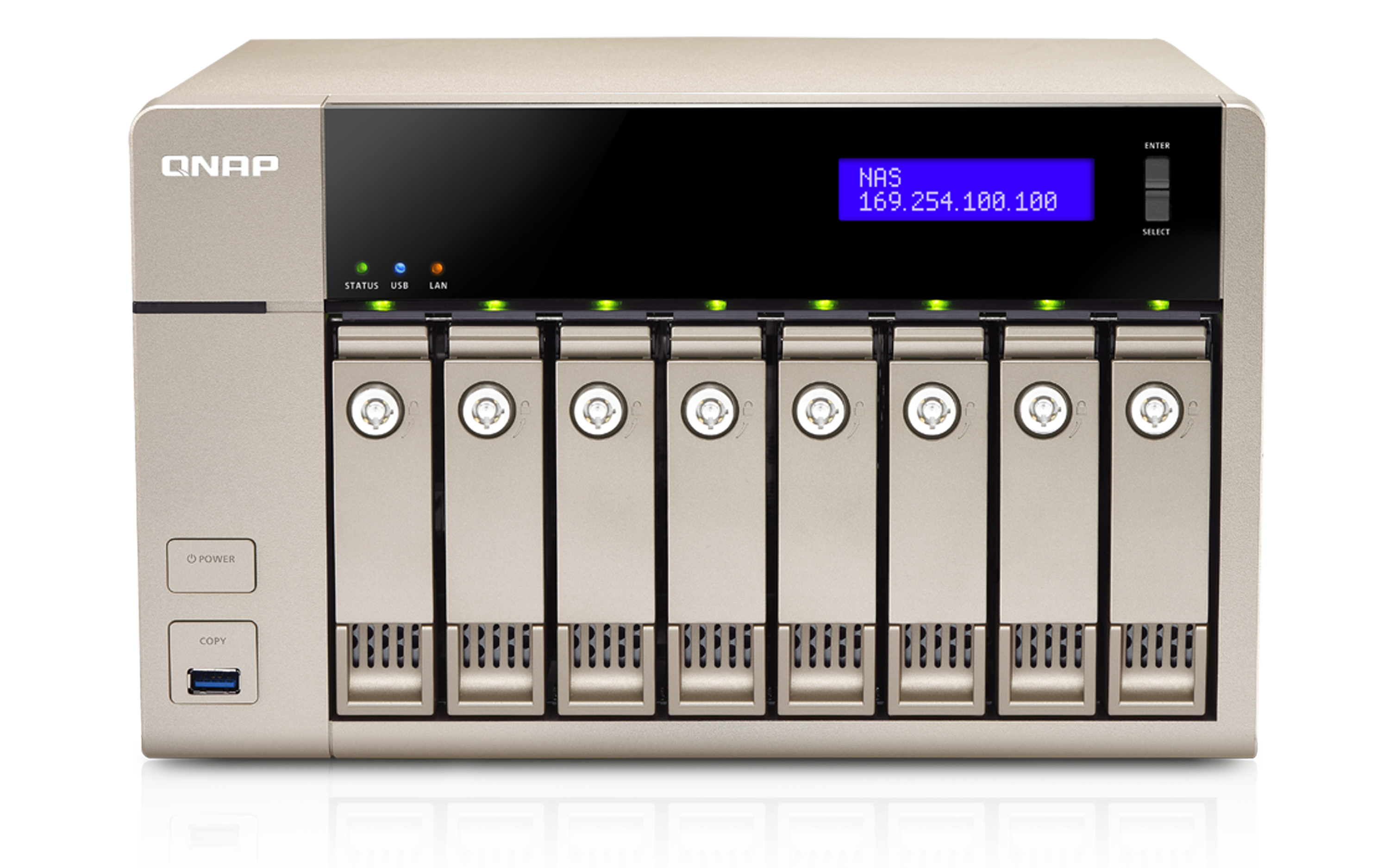 Adorned with a box in gold color, the sophisticated TVS-863, featuring the easy-to-use QTS operating system, is a powerful, reliable, secure and scalable NAS solution designed for mission-critical and intensive business applications and to meet fast growing data storage needs. The TVS-863 supports 10GbE via optional PCI-E network expansion and delivers high performance with persistent throughput, providing a comprehensive storage solution for SMBs to build a reliable private cloud.
The TVS-863 is equipped with the energy-efficient 64-bit AMD® quad-core 2.4 GHz processor with 4GB DDR3L-1600 RAM (upgradable to 16GB), SATA 6Gb/s, and 2 Gigabit LAN ports (expandable to max. 4 x GbE ports or 2 x GbE + 2 x 10GbE ports) for lightning-fast multi-tasking. The TVS-863 is a powerful NAS that delivers up to 448MB/s read & write speeds with 4 x GbE port configuration, and up to 1,432MB/s with 10GbE configuration. The TVS-863's hardware-accelerated encryption engine with AES-NI provides unmatched encryption performance in its class, up to 691MB/s with AES 256- bit full NAS volume encryption, boosting system performance & security while ensuring the safety of sensitive business data stored in the TVS-863. The next-gen AMD Radeon™ HD graphics provides hardware-accelerated transcoding performance and dual HDMI outputs with brilliant high-definition multimedia content playback. When installed with the latest Wi-Fi 802.11ac USB network adapter, the TVS-863 can offer remarkably high speeds for transferring large amount of files and streaming bandwidth-consuming multimedia.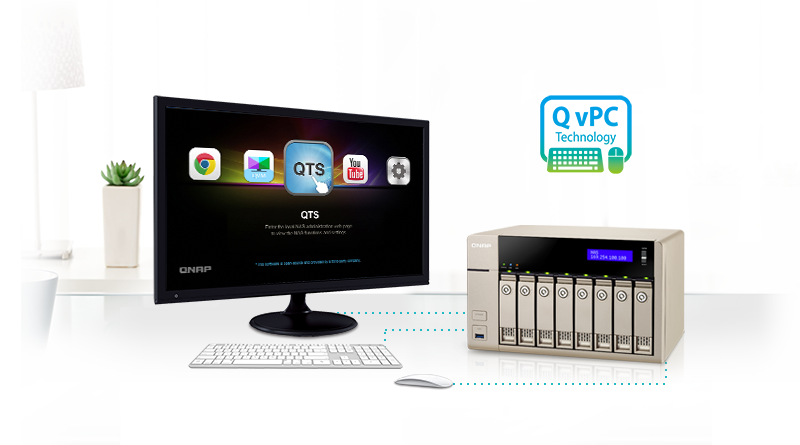 • 10GbE-ready, highly-efficient storage solution for HD video editing and sharing
• Enhanced data security with a high-performance hardware-accelerated encryption engine with AES 256-bit full NAS volume encryption and anti-virus
• Use the TVS-863 as a PC with exclusive QvPC Technology and 4K display support
• Run multiple Windows/Linux/Android-based virtual machines with the Virtualization Station
• Manage, share, and back up business data with Real-time Remote Replication (RTRR)
• NAS and iSCSI-SAN unified storage solution for server virtualization
• Supports VMware®, Citrix®, and Microsoft® Hyper-V and advanced virtualization features
• Transcode Full HD videos on-the-fly or offline with QNAP's unique transcoding technology and hardware transcoding engine
• Expand the total raw storage capacity up to 192TB with the economical UX-800P QNAP expansion enclosures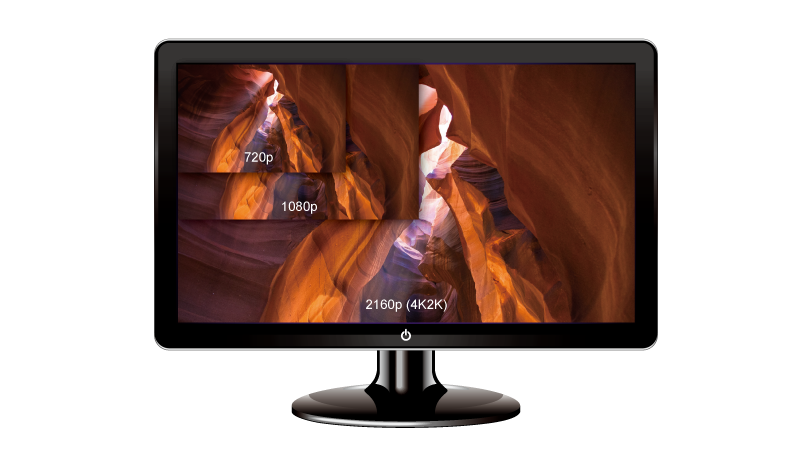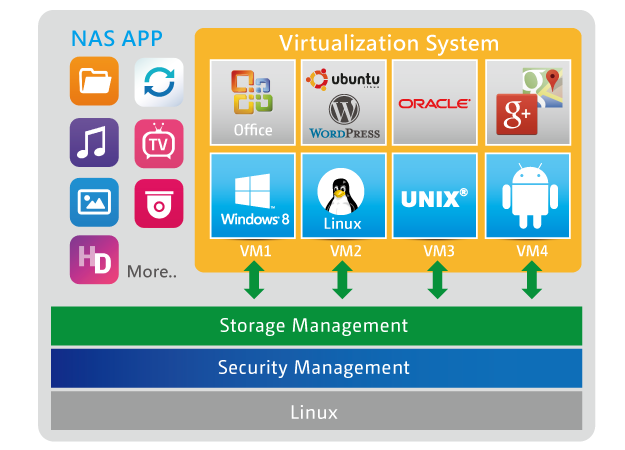 The TVS-863 offers 2 inbuilt Gigabit Ethernet ports and supports 10 Gigabit high speed networks by installing a 10GbE network adapter. The 10GbE-ready TVS-863 delivers lightning-fast data throughput. Coupled with its large storage capacity potential, the TVS-863 is perfect for data centers to store big data and excel in fast data transmission, and for 10GbE home lab environment for technical professionals.
Product Sheet