FireCuda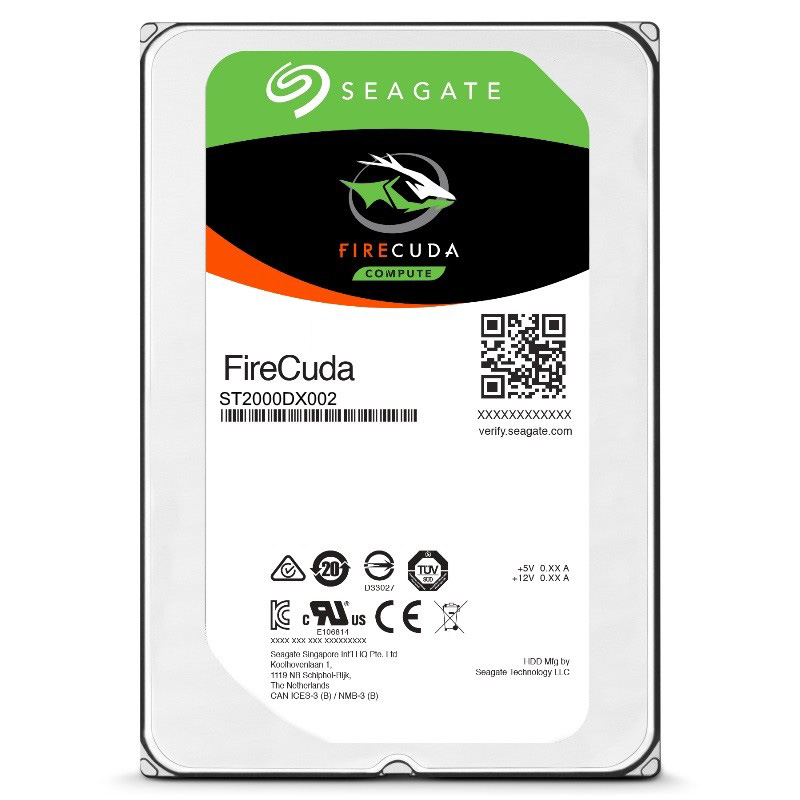 Fast. Big. Durable.
Play faster, work smarter. FireCuda™ drives meld the latest NAND flash technology with a traditional hard drive for a compact blend of capacity and speeds up to 5× faster than typical hard drives, all backed by a 5-year warranty.
FireCuda delivers superior performance compared to a standard hard drive, yet provides the high capacity options you've come to expect from a hard drive solution. It's the perfect upgrade for gamers, creative professionals and PC enthusiasts.
FireCuda 2.5-inch flash-accelerated hard drives are performance-tuned to draw less power than competitors' offerings. Reducing power consumption and heat generation helps increase system performance and improve durability, especially when playing games and running multiple applications.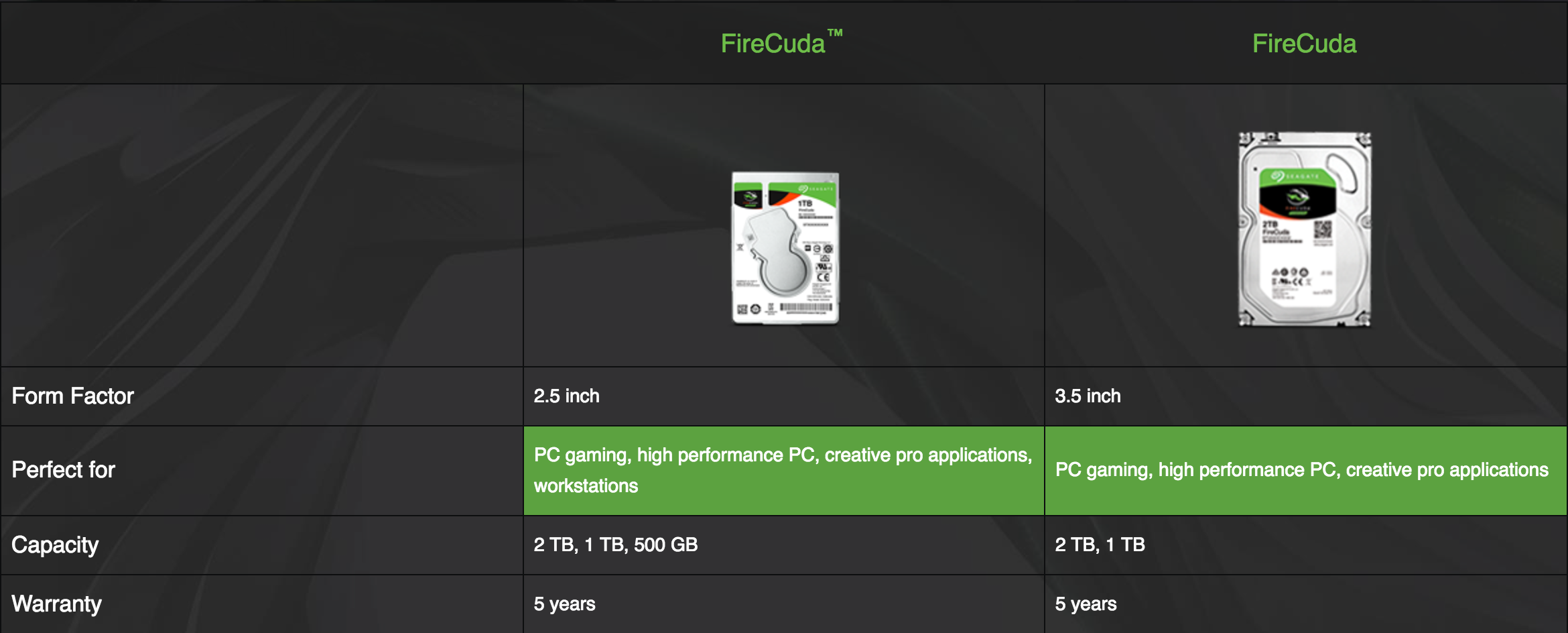 Specifications
Capacity: 2 TB / 1 TB / 500 GB
Performance: 7200 RPM / 5400 RPM
Interface: SATA 6Gb/s
Max sustained transfer rate: Up to 140MB/s
Warranty: 5-year limited
Datasheet