IronWolf Pro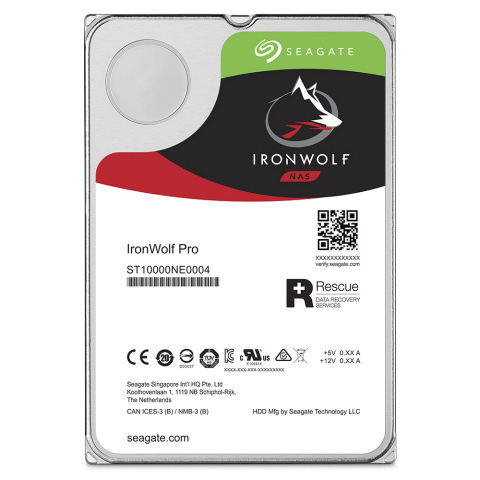 Tough. Ready. Scalable
IronWolf Pro is designed for everything business NAS. Get used to tough, ready and scalable 24×7 performance that can handle multi-drive environments with a wide range of capacities.
For everything NAS, there's IronWolf Pro. Always on and always working, IronWolf Pro is enhanced with AgileArray technology for optimal reliability and system agility. Multi-user technology and extreme workload rates allow IronWolf Pro to perform and scale up with your enterprise.
First in its class, IronWolf Pro drives are equipped with RV sensors on high capacity drives to maintain performance in multi-bay NAS enclosures. RV sensors on IronWolf Pro come standard, helping business and creative pros to have consistent performance for years to come.
A thriving small business needs storage that can thrive with it. IronWolf Pro is optimised for NAS in multi-RAID environments that not only the vibration, but also handle the high user workload rate in a high data traffic network.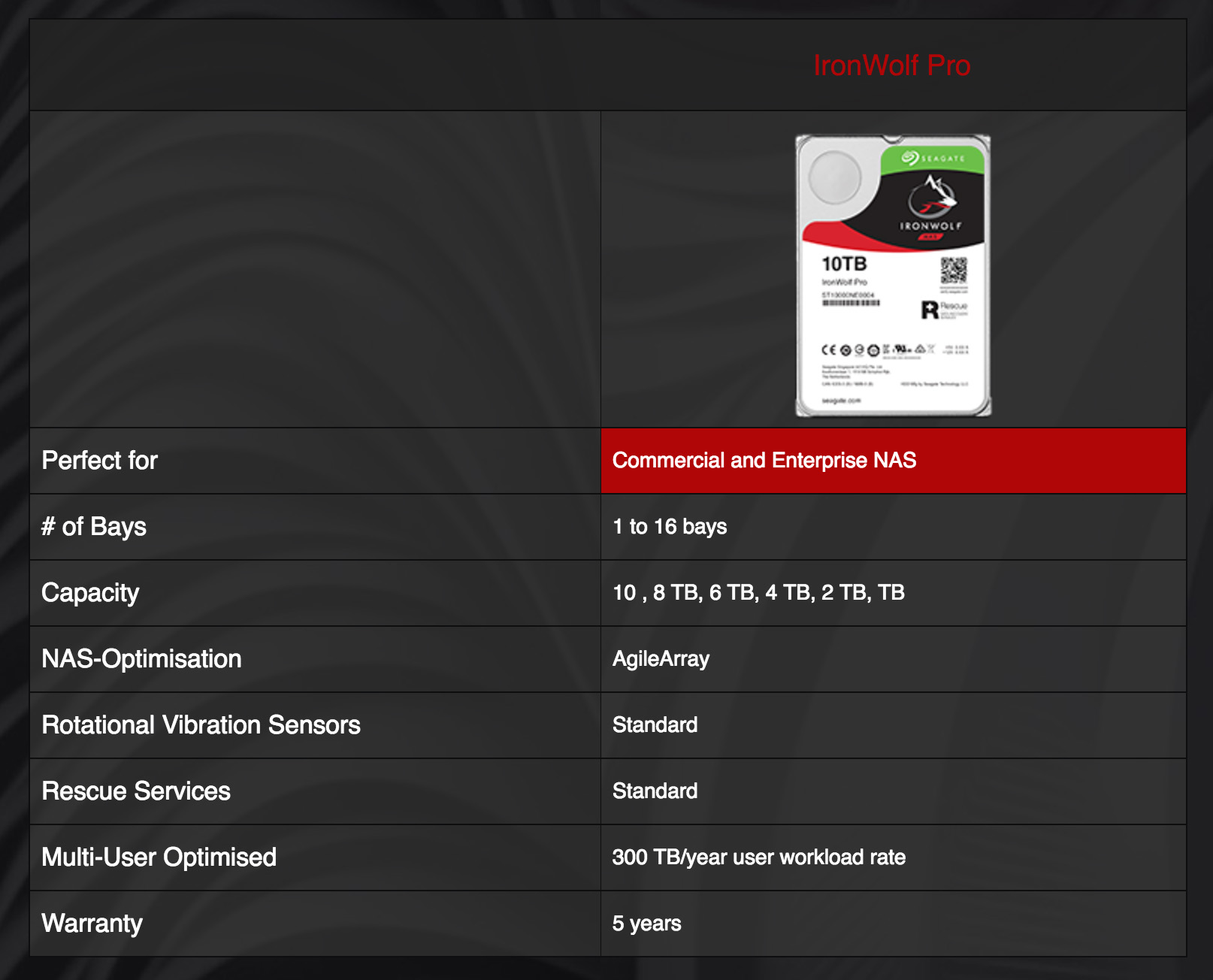 Specifications
Capacity: 10 TB / 8 TB / 6 TB / 4 TB / 2 TB / 1 TB
Performance: 7200 RPM
Interface: SATA 6Gb/s
Max sustained transfer rate: 195 / 214MB/s
Warranty: 5-year limited
Datasheet