DT8-U5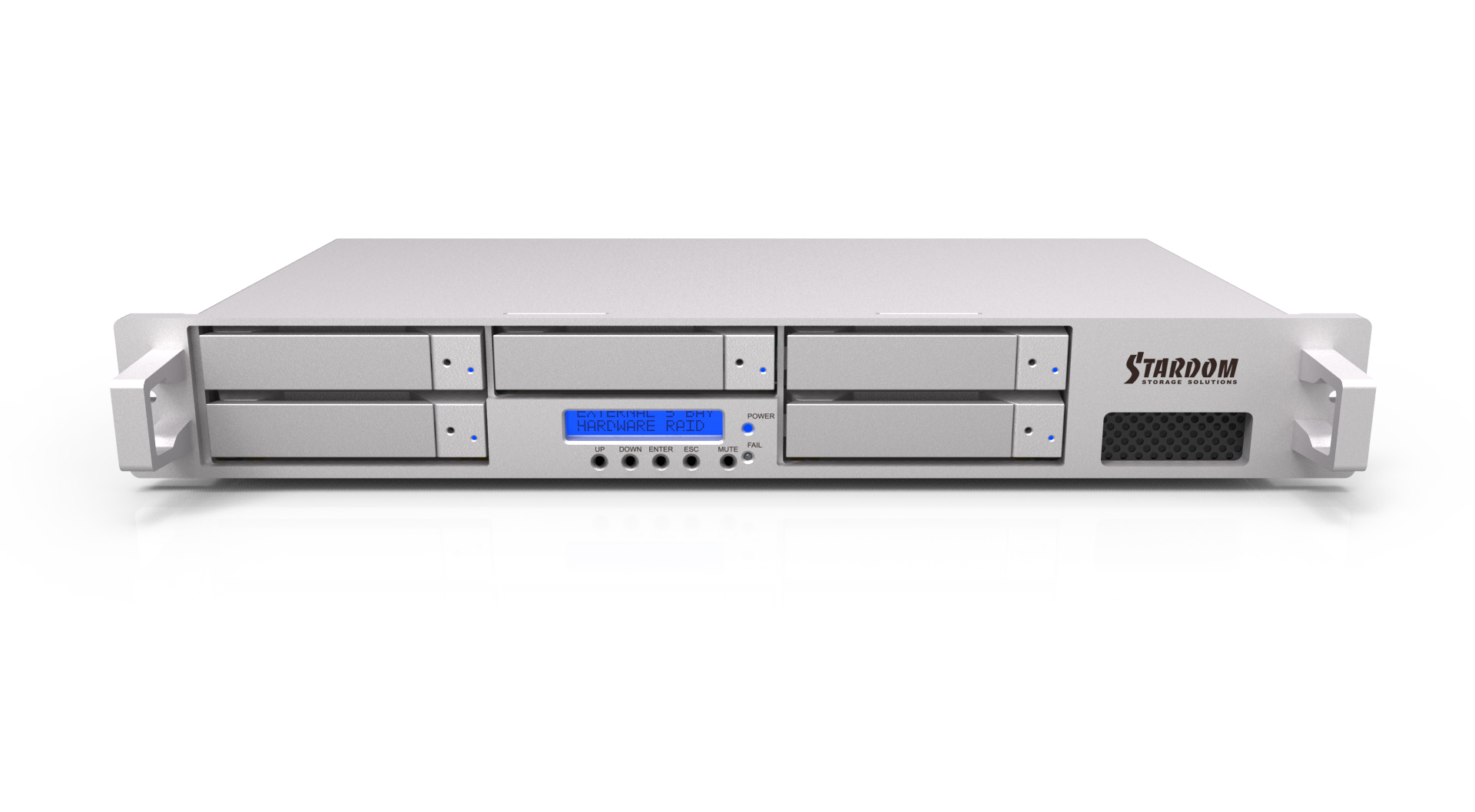 DT8-U5's unique hard drive tray design features a security lock and a safety structure that locks the hard drive, which effectively allows simple and convenient maintenance for sensitive data. In care of hard drive damage, users do not have to worry about data maintenance as they merely have to swap it with a hard drive of identical model and capacity, which significantly reduces the waiting time incurred during the device repair period.
With the same stunning structural design, we have created an unmatched platform design. We revamped the product inside and out with new ideas, redesigned every detail, and came out with an elegant and compact design that is equipped with cutting-edge technology.
The solid industrial design structure with its exquisite aluminum alloy outer shell not only provides a strong hard disk mounting environment, the quick-cooling case and the two 9cm ultra-quiet cooling fans make rapid cooling and system stability possible even when 8 hard disks are running concurrently.
Coming in at half the size of similar-level rack products, it is still able to maintain the same storage capacity. Such differences require the continuous attention and boldness to take up new challenges.
DT8-U5's short-rack structural design is not only suitable to for desktop use, but also for installation on server racks. Because its depth is less than half of a normal rack, the installation can be combined with a mobile rack without occupying extra space.
DT8-U5 is equipped with a 300 Watt, high-conversion-efficiency internal power supply that complies with safety standards; this allows users to not be affected by insufficient power for the use of hard drives with different standards.
The DT8-U5 is compatible with 8TB SATA/SAS hard drives of various brands. When used with a RAID card in RAID 0 mode, installing eight 8TB hard drives will allow the system to provide up to 64TB of storage space from a single drive; when used with RAID card in RAID 5 mode, it is able to provide a single secure storage space of 56TB, constantly ensuring the safety of your important data.