i310 Series (i310-WBS3 / i310-SB3)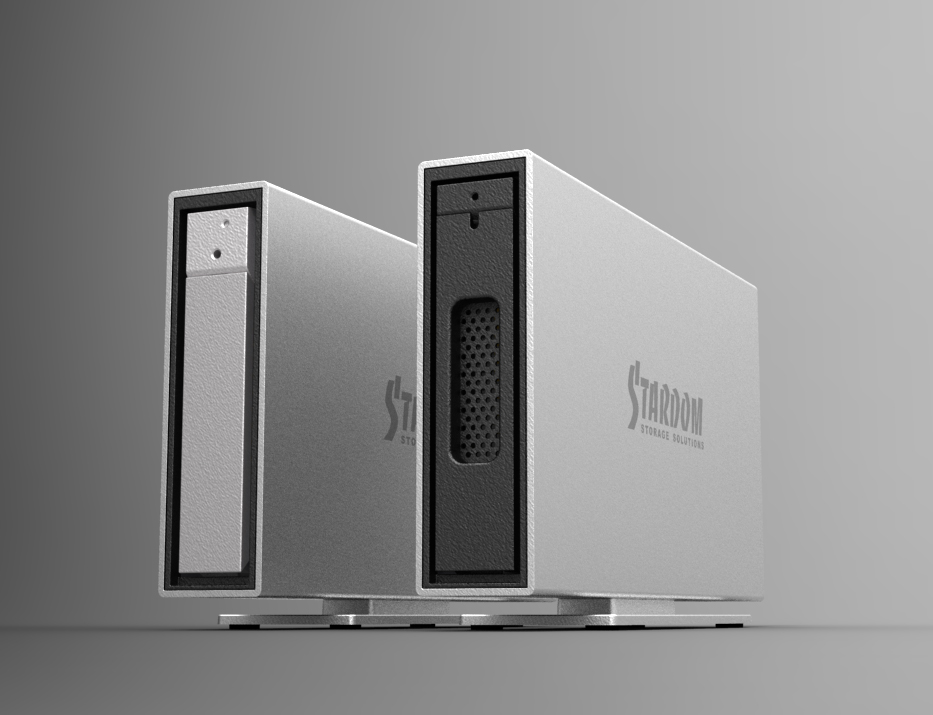 The new iTank i310-SB3 (6G) and i310-WBS3 (6G) are fitted with high-speed e-SATA (6G) and USB 3.0 (5G) interfaces, offering blazingly fast transfer speeds compared to USB 2.0 and FireWire 800. In addition, the USB 3.0 model is backward compatible with USB 2.0 for users who haven't yet upgraded to USB 3.0.
Features a multiform interface that supports e-SATA, FireWire 800, and USB 3.0, offering professionals greater flexibility across platforms, more convenience, and superior performance. (Limited to the i310-WBS3 model)
The i310's newly designed removable drive trays can accommodate 3.5″ HDDs, 2.5″ SSDs, and 2.5″ HDDs (supporting a range of widths including 15 / 12 / 9.5 / 9 / 7 mm) and combine the convenience of external plug and play drives with the advantages in stability offered by internal drives, enabling you to enjoy the best of both worlds and increased mobility. In addition, the silver and black trays share the same structural design, making them compatible with all Stardom 3.5″ HDD enclosures.
The Stardom removable 3.5" drive trays are designed to fit any 3.5" SATA or SAS hard drive for swapping. Each also comes with protective casing that well protects the drive enclosed when archiving and mobility is required. The removable 3.5" drive tray comes in two versions, the silver and the black and both are interchangeable to fit all Stardom 3.5" drive enclosures.