PD520 Series (PD520-S3 / PD520-E2)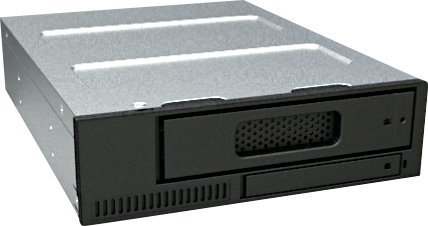 Designed for professional image processing workstations, the PD520 series expands your available hard disk capacity. Its ergonomic design makes it incredibly easy to install and access.
The same size as a 5.25" CD-ROM drive, the design of the PD520 makes intelligent use of chassis space. Not only can it accommodate a 3.5″ hard drive but also a 2.5″ HDD or 2.5″ solid-state drive.
With a simple-to-use removable hard drive tray design, the PD520 makes inserting and removal of drives easy. It is no longer necessary to remove the workstation chassis side panel.
Higher Transmission Bandwidth to Enhance Your Work Efficiency
The PD520 series, which is backward compatible with 3.0/1.5 Gb/s, also supports SATA 6.0 Gb/s transmission bandwidth. Its impressively high speed brings you higher efficiency, and works perfectly with high speed solid-state drives. It handles both large video files or graphic design projects with equal ease.
Data Sheet