SR4-SB3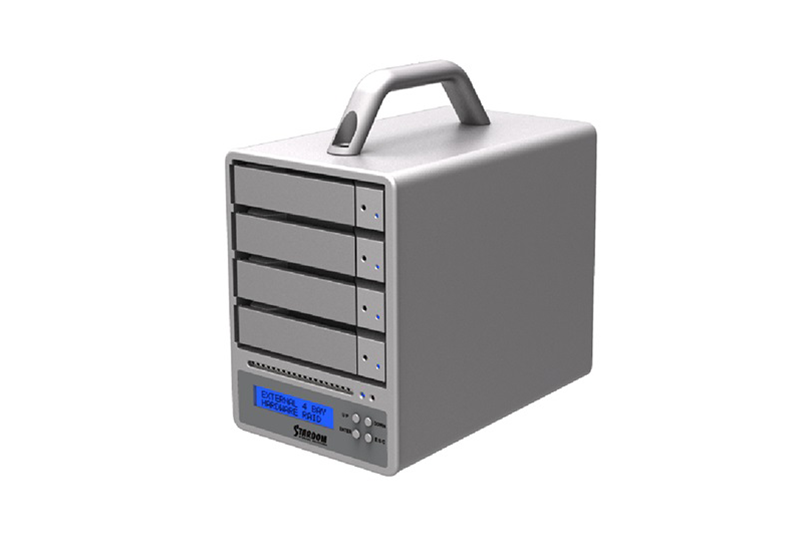 The SOHORAID SR4-SB3 is a four drive storage system with JBOD / RAID 5 / RAID 0 storage option for storing contents in large scales. Industrially designed with aluminum exterior that's built tough and durable for hard drive protection of the highest grade.
• A cost-effective hardware RAID solution
The SR4-SB3 is an all in one hardware RAID solution that embeds the JMB394 RAID controller chipset that require no extra parts. It's cost effective because no separate RAID controller is required with everything built into the system.
• Two connectivity for Mac & PC.
• RAID 5 for data safety & RAID 0 for high-speed performance.
• Removable tray design.
• Advance USB 3.0 connectivity built-in.
• Big storage volume for your creative contents. Up to 32TB.
• User-friendly display.
• Tough and durable shielding body.