ST4-U5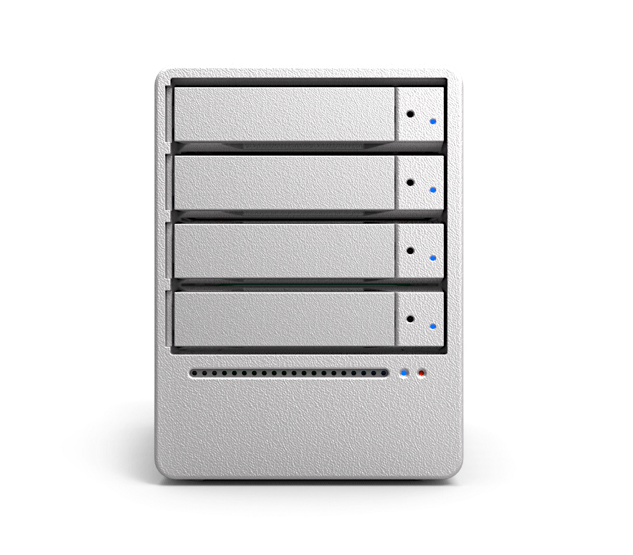 For field editing applications, the ST4-U5 can be made portable as it comes equipped with a grip handle that you can choose to install yourself, making creative contents mobile convenient and less bulky.
A single mini-SAS cable provides four channels of 6G data transfer. When combined with the ST4-U5, users can allot 6G of bandwidth each for four separately installed drives, enabling each drive to reach its maximum read and write speeds—even SSDs! Get ready to experience higher transfer rates and increased productivity like never before!
The ST4-U5 is a quadruple drive storage enclosure system that supports the latest 3.5″ and 2.5″ SATA and SAS hard drives to deliver high-capacity data storage solutions. Featuring flawless structural design, optimized internal configuration, and a durable aluminum casing to protect your internal drives, the ST4-U5 is perfect for creative and highly mobile professionals.
The ST4 Series supports up to 8TB capacity SAS/SATA hard drives and when used with RAID card, you can expand to a maximum of 32TB in a RAID 0 configuration and a maximum of 18TB in a RAID 5 configuration for extra data protection.