ST8 Series (ST8S3P / ST8-U5)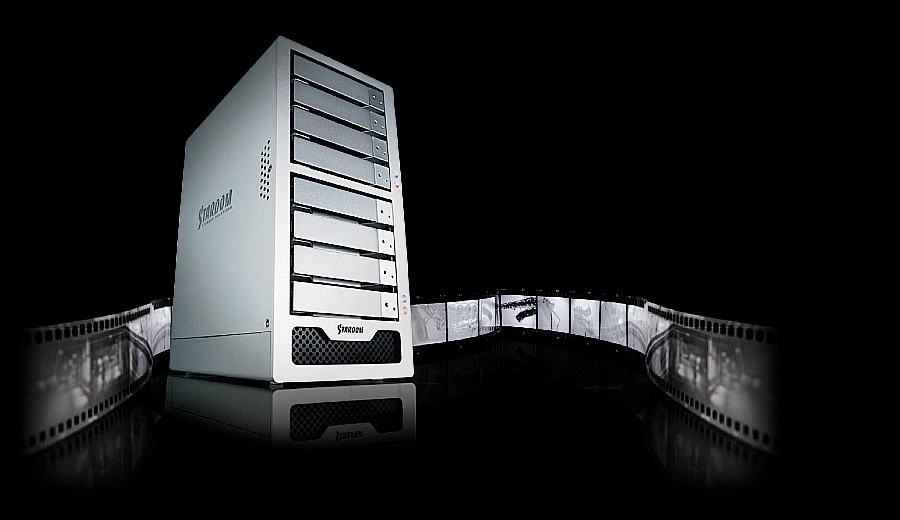 The ST8 Series is an eight drive storage solution that's capable of supporting up to 4TB drives in each drive slot in reaching up to a total of 32TB per system enclosure.
Standing no more than 12 inches tall and only 5 inches wide, the ST8 Series is the market's most compact eight drive system enclosure to fit anywhere without taking much room. For field editing applications, the ST8 can also be made portable as it comes equipped with a grip handle that you can choose to install yourself, making creative contents mobile convenient and less bulky.
The ST8 Series is available in eSATA ( 6G ) version or mini-SAS for the best output in performance. The SAS version is capable of accepting either SAS or SATA hard drives for the most cost effective and flexible storage system to own.