ST8-U5+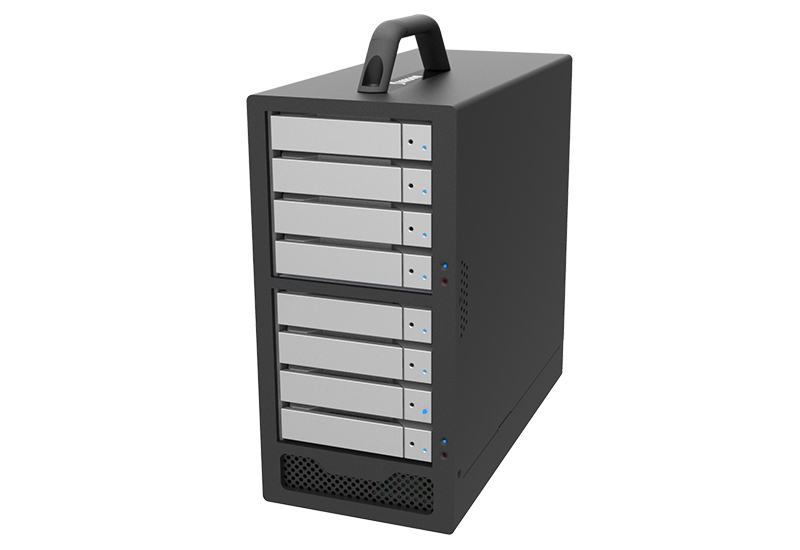 • With 8 10TB HDDs, it to provide you 80TB storage capacity
ST8-U5+ provide eight HDDs storage system with JBOD storage, ST8-U5+ is compatible to most of 10TB HDD product which are available in the market. Under RAID adapter which its RAID 0 mode, you could get an almost up to 80TB storage capacity. And its RAID 50 feature not only gives you a good data protection but also an almost up to 60TB storage capacity!
• Its 80TB+ storage capacity to satisfy your daily video editing work.
• Its multipurpose tray to give you the flexibility for choosing storage media.
• A variety choice of SFF-8088 to SFF-8088 miniSAS interfaces.
• MCU provide you in-chassis temperature control and the mute switch to adjust the buzzer.
• Its aluminum chassis to help an excellent heat dissipation.
• The built-in power supply unit.
• It to fit most of RAID Controller Adapter.
• SA2TB2 to help connecting ST8-U5+ to your new Mac Thunderbolt.