RC18015xs+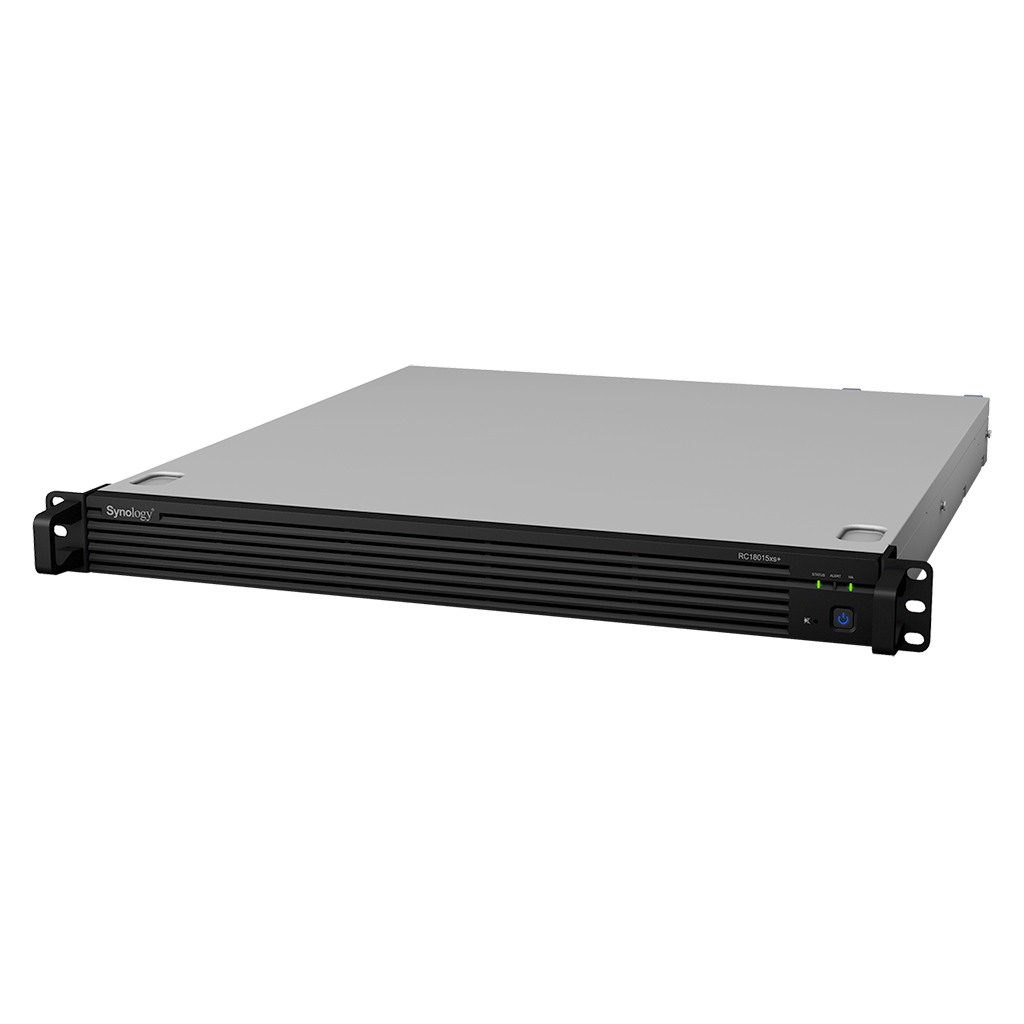 Featuring a high-availability design, next-generation snapshot technology, and massive scalability up to 180 drives, RC18015xs+ and RXD1215sas deliver the secure, reliable, and superior performance storage solution for enterprises seeking business continuity and point-in-time data recovery.
RC18015xs+ and RXD1215sas are specifically designed to work together as a high-availability cluster — requiring two RC18015xs+ and at least one RXD1215sas expansion unit. By combining the two computing servers and multiple storage units into a single high-availability cluster, RC18015xs+ and RXD1215sas deliver unyielding reliability and data availability. With the active/passive structure, services are automatically switched over to one server if the other unexpectedly goes offline, helping your business avoid costly downtime.1 For technical details and best practices, please see the High Availability for RC18015xs+ White Paper.
RC18015xs+ delivers superior performance of over 2,270 MB/s throughput and 355,400 IOPS when using dual 10GbE connections bonded with Link Aggregation4. Equipped with 8GB ECC RAM (upgradeable up to 32GB), the RC18015xs+ ensures enterprise-level data accuracy and speed for your mission critical tasks.
Product Sheet