RT2600ac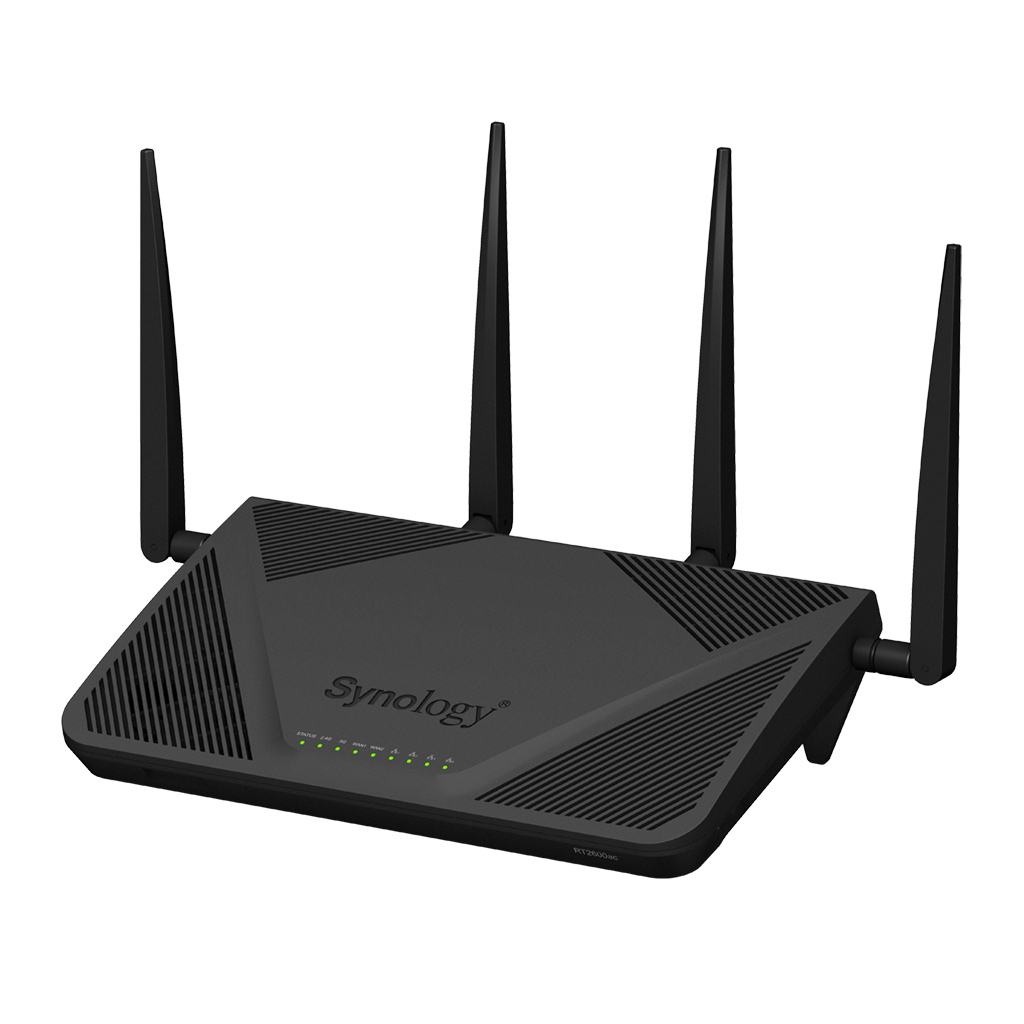 Blazing-fast Wi-Fi with up to 2.53Gbps combined wireless bandwidth to supercharge your network. RT2600ac is a powerful wireless router for homes and small offices seeking to work and play smarter, featuring comprehensive VPN solutions, enhanced security, and flexible media and file sharing capabilities.
Supporting MU-MIMO and the latest 802.11ac wave 2 standard, RT2600ac enables up to 800Mbps and 1733Mbps on the 2.4GHz and 5GHz radios respectively. Reach 2Gbps combined bandwidth with Dual WAN, and easily optimize your network with minimal performance loss even with Layer 7 traffic control.
Synology Router Manager (SRM) powers the RT2600ac to keep things simplified yet extensively tunable. Easily monitor and adjust your network, even on mobile devices with DS router. SRM's Smart WAN capability on the RT2600ac supports 2Gbps Dual WAN combined bandwidth when multiple connections are established2. If one of the connections goes offline due to ISP or cable problems, traffic can failover to the other interface. Load balancing can be used in addition to failover, spreading traffic across both interfaces. Policy route allows traffic routing based on destination or source address.
Product Sheet