NVR216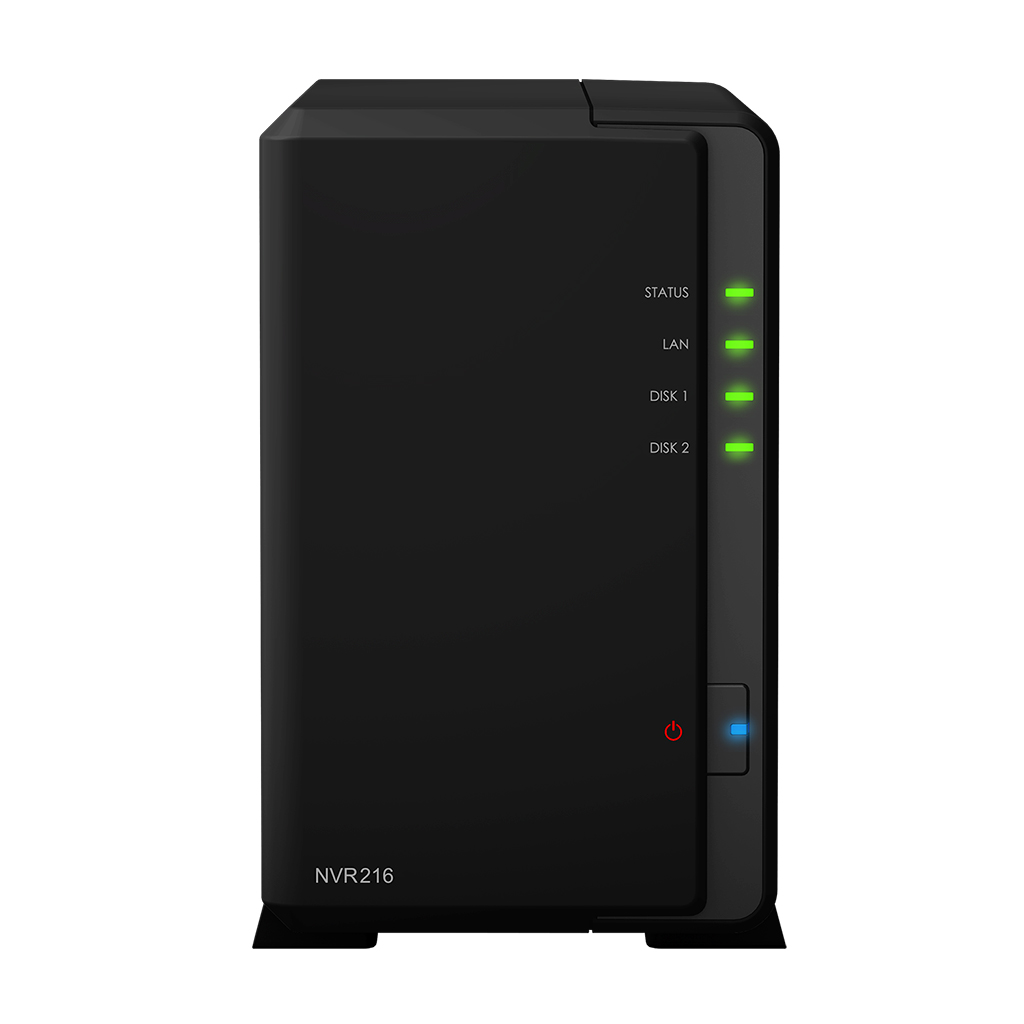 Coming with a dedicated 1080p HDMI output, Synology Network Video Recorder NVR216 is an all-in-one, PC-less surveillance solution designed for offices and retail stores where space is precious. Capable of displaying and recording up to 4 or 9 IP cameras, expandable to 4 bays of storage with DX213, and extremely energy-efficient, NVR216 offers an effortless surveillance experience.
Equipped with a dedicated HDMI output to display at 1080p resolution on a monitor, Synology NVR216 lets users watch up to 9 channels at 720p/30FPS of surveillance feeds without using a computer. In addition, you can directly manage cameras and recordings through Surveillance Station interface on the same monitor.
NVR216 can be connected to Synology DX213 expansion unit to expand the available space from 2 to 4 drives, allowing users to create a RAID 5 volume and find the ideal balance for their storage strategy. Once connected via eSATA with a specially designed locking cable, NVR216's raw capacity can be as high as 32TB.
Product Sheet