JetDrive™ 855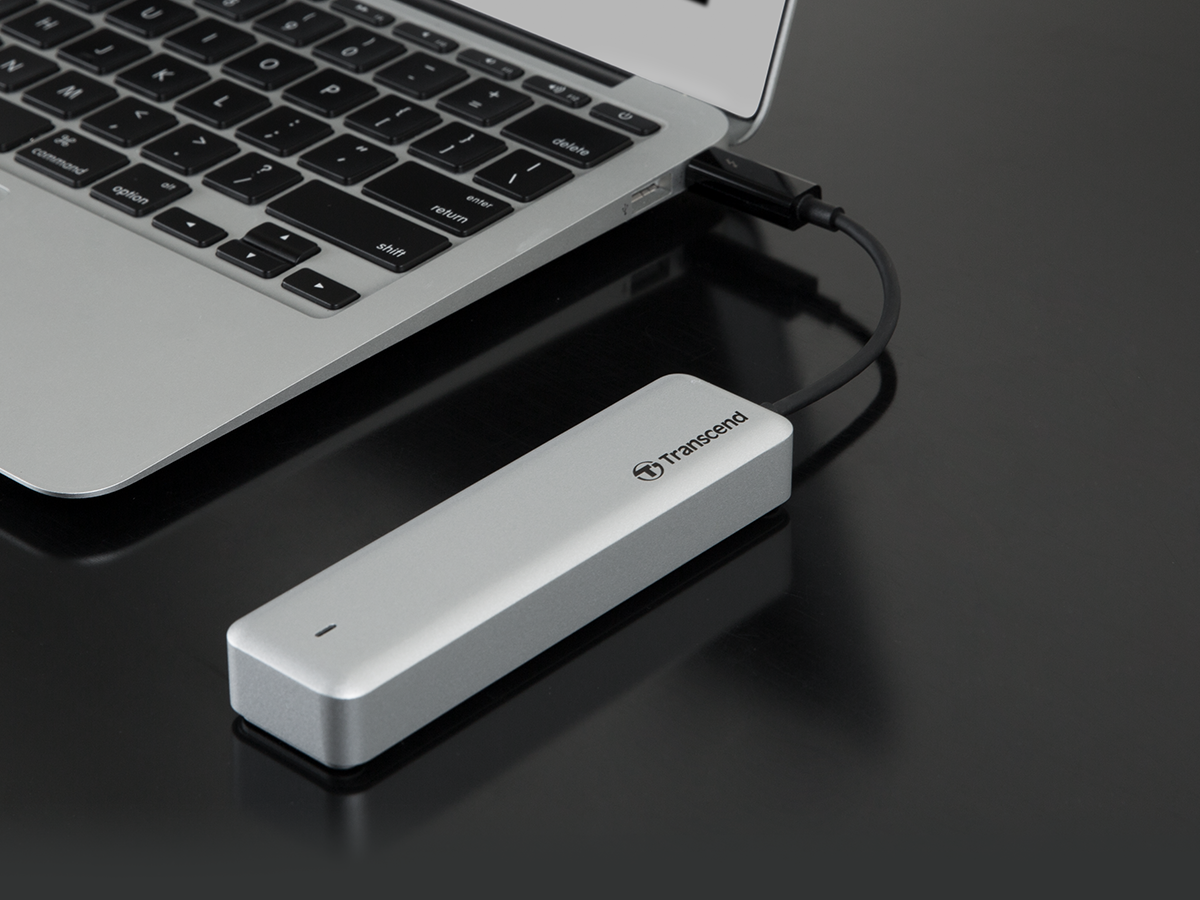 JetDrive Toolbox
Exclusively developed by Transcend, JetDrive Toolbox helps maintain a healthy and efficient SSD by keeping it up-to-date, preventing functional degradation, and predicting problems before they happen. JetDrive Toolbox clearly displays drive information, S.M.A.R.T. status for possible drive failure, health indicators for estimated lifespan, and facilitates firmware upgrades. It can also identify your Mac model to quickly find out which of our Apple product suits your computer.
All the tools you need
Inside you'll find:
JetDrive 855 Thunderbolt PCIe portable SSD
Screwdrivers (T5 & P5)
Rubber feet
Upgrading a Mac Pro or Mac mini requires additional screwdrivers.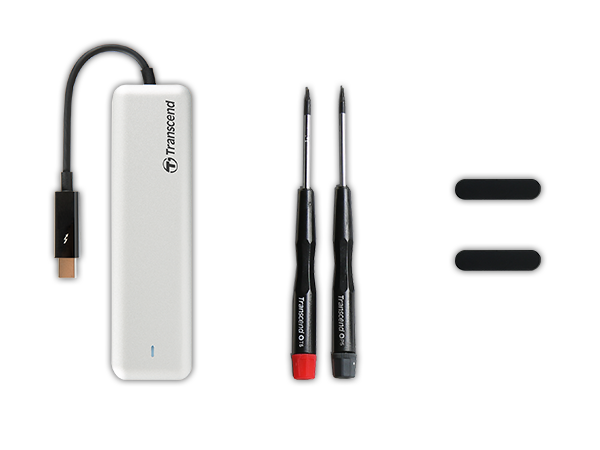 Match it up
Find the right JetDrive model for your Mac.
The JetDrive series is compatible with certain Mac models. Please identify your Mac model here.
The JetDrive 855 is only compatible with devices running macOS High Sierra (10.13) or later. Please upgrade your macOS to High Sierra (10.13) before the installation. If your Mac model cannot be upgraded to macOS High Sierra (10.13), please use Transcend's JetDrive 825 instead.
The native SSD of the 11-inch MacBook Air Early 2015 is only compatible with macOS when it is used as external storage.
The 480GB / 960GB JetDrive 500 is not supported by the 11-inch MacBook Air Late 2010 model due to mechanical limitations.
Apple, Mac, MacBook Pro, MacBook Air, Mac mini, Mac Pro, and Retina are trademarks of Apple Inc
.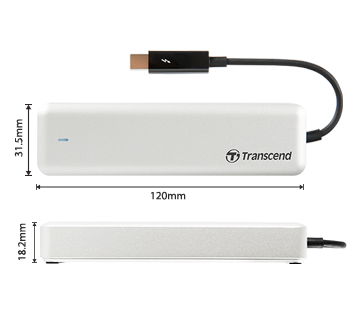 Appearance

Dimensions (Max.)
120 mm x 31.5 mm x 18.2 mm (4.72″ x 1.24″ x 0.72″)
Weight (Max.)
88 g (3.10 oz)

Interface

Connection Interface

Storage

Storage Media

Capacity

Operating Environment

Operating Temperature
0°C (32°F) ~ 60°C (140°F)
Storage Temperature
-40°C (-40°F) ~ 85°C (185°F)
Operating Voltage

Performance

Note

Speed may vary due to host hardware, software, usage, and storage capacity.

Warranty

Certificate

Warranty

Five-year Limited Warranty

Warranty Policy

Please click here for more information about the Transcend Warranty Policy.
Warranty does not apply when JetDrive Toolbox's wear-out indicator displays 0% within the warranty coverage.
Please visit Transcend JetDrive™ 855 for more information.