StoreJet® 500 Portable SSD
StoreJet® 500 Portable SSD
Lightning-fast speeds
Transcend's StoreJet 500 is equipped with a USB 3.1 Gen 1 port and a Thunderbolt port that can daisy-chain up to 6 Thunderbolt devices* without losing throughput and transfer rates. Thunderbolt technology enables simultaneous data transmission and reception, offering unparalleled transfer rates of up to 10Gb/s. The StoreJet 500 is also equipped with the USB 3.1 Gen 1 interface with the support of UASP (USB Attached SCSI Protocol).
*The StoreJet 500 must be the last device on a daisy chain as it does not have a Thunderbolt pass-through port.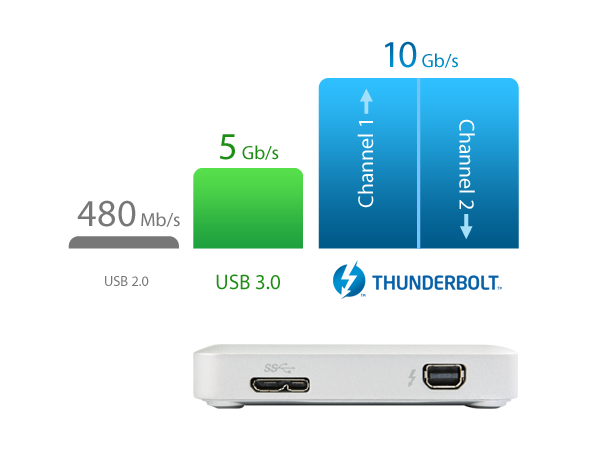 Craving more space? Here you go.
Connect Transcend's StoreJet 500 to instantly expand your Mac's storage space by up to 1TB capacity!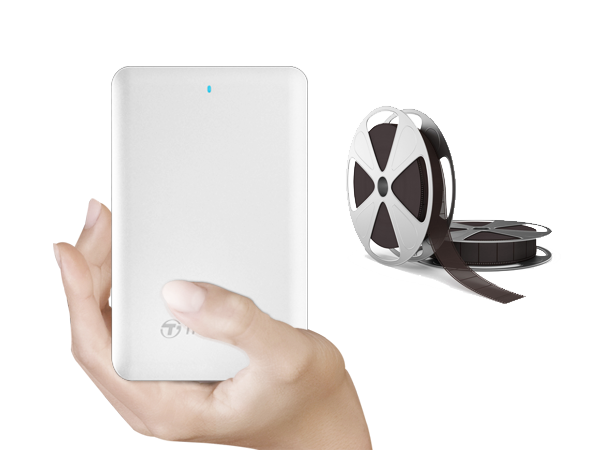 Sturdy and elegant design
Transcend's StoreJet 500 features a high-quality metallic design that complements your Mac with a sleek and elegant look. In addition, the StoreJet 500 is natively formatted to the HFS+ file system, and fully supports Time Machine® backup.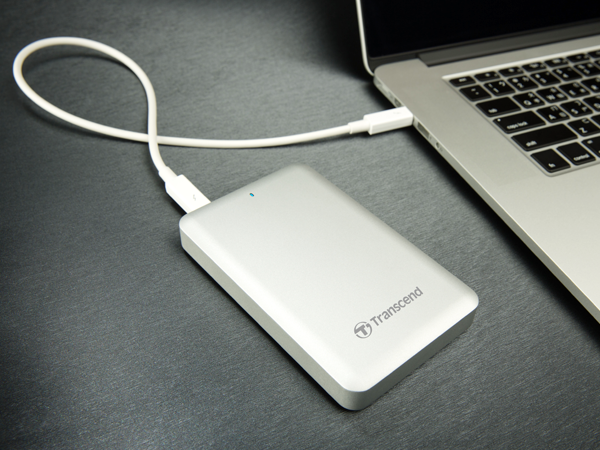 Transcend Elite software
Transcend Elite is an advanced software suite compatible with both macOS and Windows OS that helps you manage data. A free download from Transcend's website, Transcend Elite features backup and restore, data encryption, and cloud backup functions.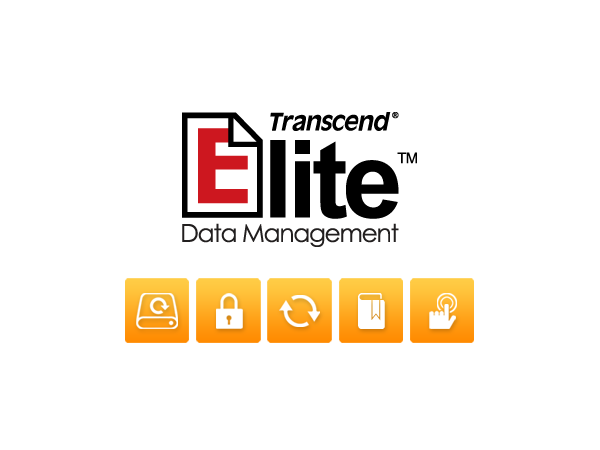 Thunderbolt and USB cables included
The StoreJet 500 comes with a Thunderbolt cable and a USB 3.1 Gen 1 cable for greater ease of use.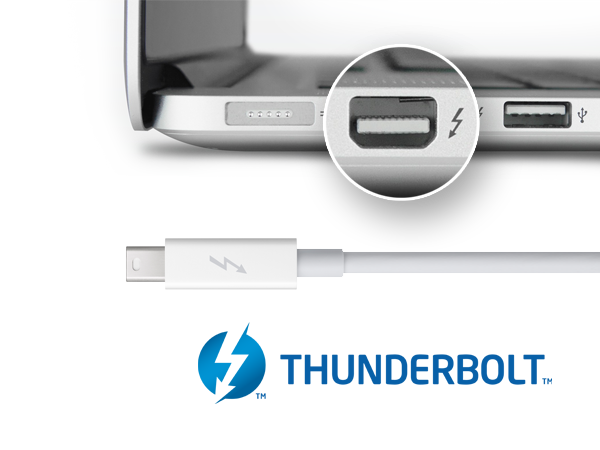 Everything you need
The package includes:
StoreJet 500 portable SSD
Thunderbolt cable
USB cable
Travel pouch
Quick Start Guide
Warranty card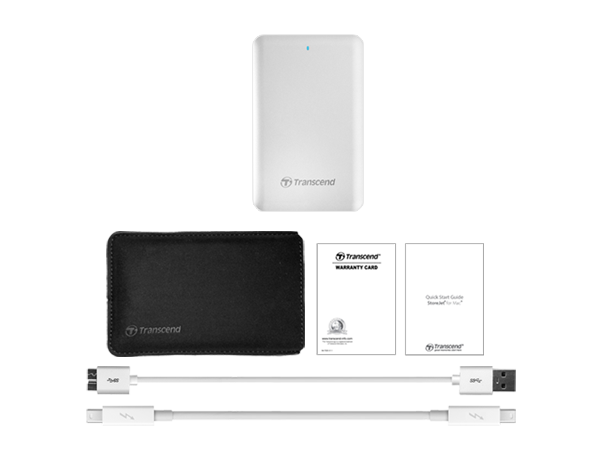 Specifications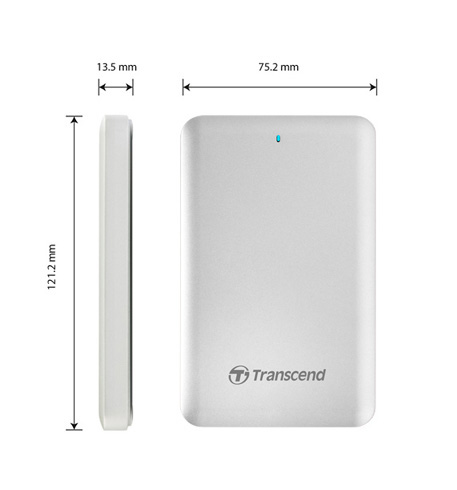 Appearance

Dimensions (Max.)
121.2 mm x 75.2 mm x 13.5 mm (4.77″ x 2.96″ x 0.53″)
Weight (Max.)
136 g (4.80 oz)

Interface

USB Type

Connection Interface

USB 3.1 Gen 1

/

Thunderbolt 10 Gb/s

Storage

Capacity

Storage Media

Operating Environment

Operating Temperature
5°C (41°F) ~ 55°C (131°F)

Performance

Read Speed (Max.)
440 MB/s
Write Speed (Max.)
300 MB/s

Note

Speed may vary due to host hardware, software, usage, and storage capacity.

Warranty

Certificate

Warranty

Three-year Limited Warranty

Warranty Policy

Please click here for more information about the Transcend Warranty Policy.
Mac® and Time Machine® are trademarks of Apple Inc.

System Requirement

Operating System

Microsoft Windows 7
Microsoft Windows 8
Microsoft Windows 10
Mac OS X 10.7 or later

Note

Please format the drive in exFAT or NTFS to use with Windows OS.
Please visit Transcend StoreJet® 500 Portable SSD for more information.