MP350
Music on the move
Compact and lightweight while being rugged and shock/water resistant, the MP350, with its long battery life and built-in sport clip, is the perfect workout companion.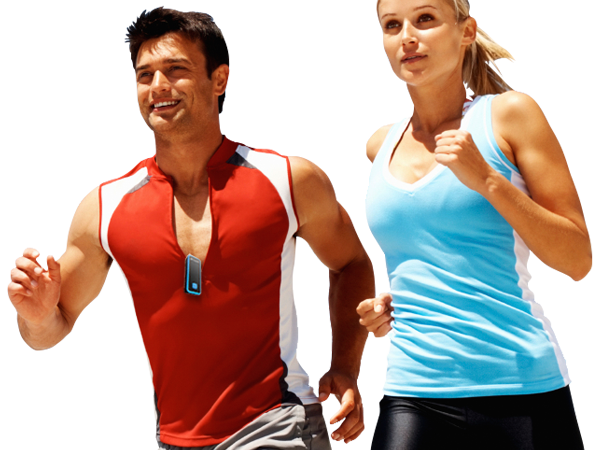 Water and shock resistant
The MP350 digital music player features a sleek, durable, and water-resistant outer shell that not only looks good but also lets you listen outdoors in all weather conditions.
The MP350 is water resistant to IPX2 standards, which means it can withstand the effects of sweat, rain, snow, and other inclement weather. However, it should NOT be submerged in water or left in a moist environment for an extended period of time. If your MP3 player comes into contact with dirt or water, simply wipe it with a cloth and leave it to air dry at room temperature.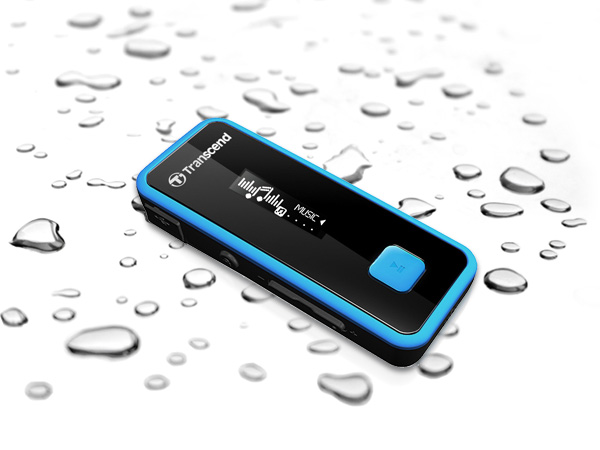 Fitness tracker
Lead a healthy lifestyle with the MP350. The MP350's practical fitness tracker allows you to preset total exercise time or amount of calories you wish to burn, providing an extra incentive to complete your workout. Additionally, the MP350 saves a record of each fitness session, helping you monitor your progress and reach your peak.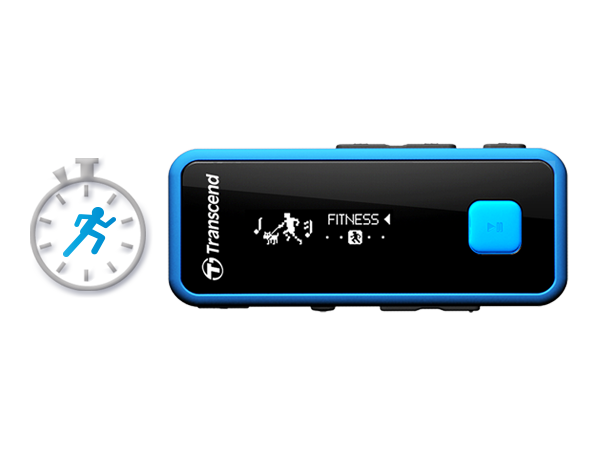 Smart recording
Besides offering superb portable entertainment, the MP350 features a voice recorder and a built-in FM radio that can be recorded at the click of a button whenever you hear something you like. In addition to other useful functions, such as A-B repeat, the MP350 provides excellent tools for both students and professionals, allowing a careful review of class lectures, business meetings, and foreign language lessons.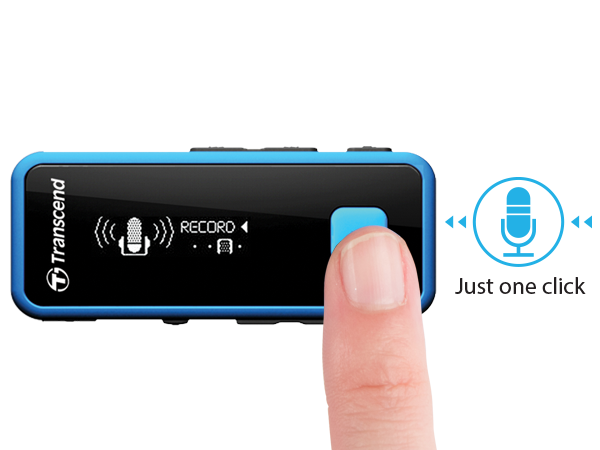 Stylish yet rugged
The attached sport clip lets you connect the device to pockets, backpacks, jackets, or tracksuits, meaning hands-free music for any occasion.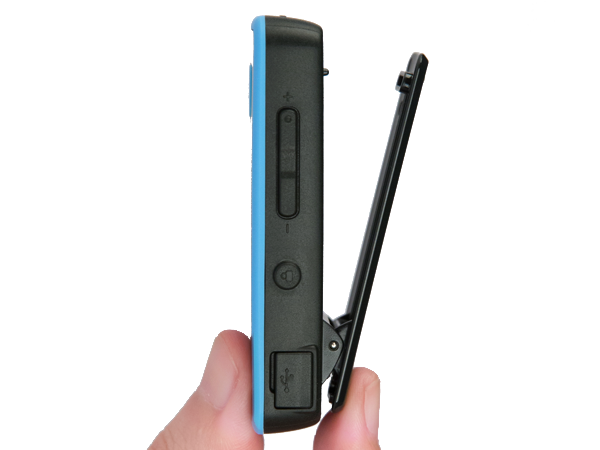 Specifications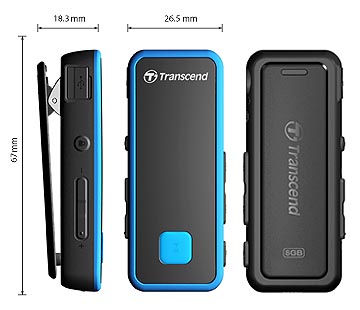 Appearance

Dimensions (Max.)
67 mm x 26.5 mm x 18.3 mm (2.64″ x 1.04″ x 0.72″)
Weight (Max.)
22 g (0.78 oz)

Color

Interface

USB Type

Hardware

Display
Display Resolution
128 x 32 pixels

FM Function

87.5~108 MHz (Worldwide)
76~90 MHz (Japan)

S/N Ratio

Storage

Capacity

Power

Battery Life (Playback)
16hr hour(s)
Battery Life (Recording)
20hr hour(s)

Note

Maximum playback time achieved with "screen saver" enabled and "Lyrics Sync" disabled.

Format

Music Format

Recording Format

Compression Rates
32 Kbps ~ 320 Kbps

Warranty

Warranty

Two-year Limited Warranty

Warranty Policy

Please click here for more information about the Transcend Warranty Policy.

Package

Package Contents

Full unit

/

USB cable

/

Earhook earphones 

/

Neck strap

System Requirement

Operating System

Microsoft Windows 7
Microsoft Windows 8
Microsoft Windows 10
Mac OS X 10.0 or later
Linux Kernel 2.4 or later