The SSD to trust
Get industry-leading reliability with the 860 PRO. Powered by the latest V-NAND technology and a robust algorithm-based controller, it readily handles heavy workloads of high-end PCs, workstations and NAS (Network Attached Systems) to give lasting assurance to gamers, IT and creative professionals.
Enhanced performance
Speeds are more consistent and sustained, even with heavy workloads and multiple tasks. The 860 PRO performs at sequential write speeds up to 530 MB/s1 with the best combination of the latest V-NAND and a refined controller, delivering sequential read speeds up to 560 MB/s1.
1Performance may vary based on SSD's firmware version and system hardware & configuration. Sequential performance measurements based on CrystalDiskMark v.5.0.2 and IOmeter 1.1.0. Test system configuration: Intel Core i5-3550 CPU @ 3.3 GHz, DDR3 1333 MHz 4 GB, OS – Windows 7 Ultimate x64, Chipset: ASUS P8H77-V. All performance data was measured with the SSD as a secondary drive.
Fierce endurance
Under heavy workloads, endurance is everything. Safely store and render 4K videos and 3D data used by the latest applications, up to 8x higher TBW (Total Bytes Written)1 than the previous 850 PRO. The latest V-NAND technology gives you industry-leading endurance backed by a 5-year or up to 4,800 TBW limited warranty2.
1Warrantied TBW for 860 PRO: 300 TBW for 256 GB model, 600 TBW for 512 GB model, 1,200 TBW for 1 TB model, 2,400 TBW for 2 TB model and 4,800 TBW for 4 TB model.
25-years or TBW, whichever comes first. For more information on the warranty, please find the enclosed warranty statement in the package.
Smart compatibility
Benefit from faster, more fluid communication with your host system. The refined ECC1 algorithm and a new MJX controller generate higher speeds2, and the improved queued trim enhances Linux compatibility. Our advanced engineering makes the 860 PRO more compatible with your computing system.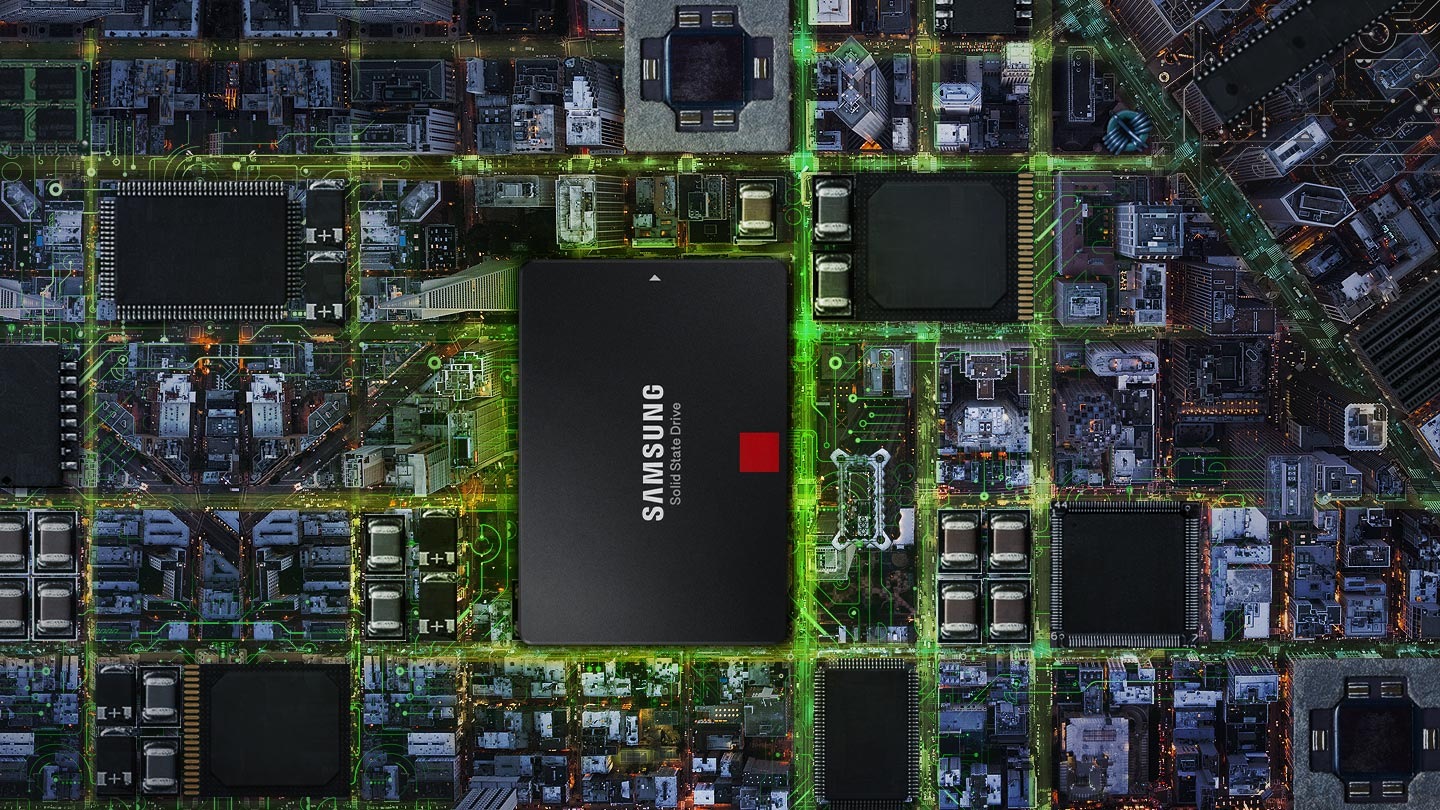 1Error Correction Code
2Compared with SSD 850, MGX and MEX controller