Faster than external HDDs
Taking full advantage of the SuperSpeed USB 3.1 Gen 1 interface and built-in SLC caching technology, the ESD220C achieves exceptional transfer speeds of up to 410MB/s read and 400MB/s write, much faster than a spinning drive. Plus, with the support of UASP (USB Attached SCSI Protocol), the ESD220C can boost transfer speeds faster than the traditional USB 3.0 interface when used with a UASP-enabled host computer.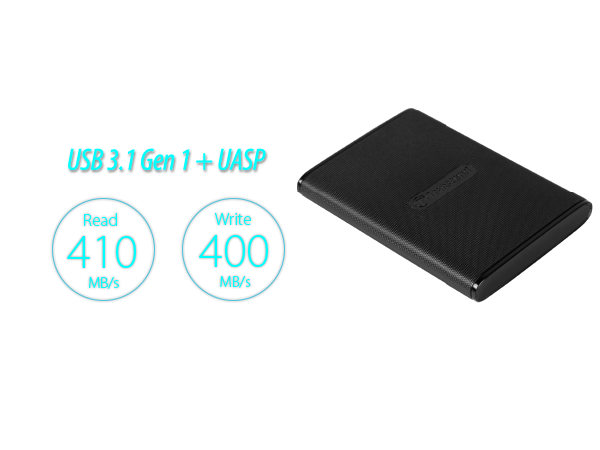 Compact and lightweight
Pack light! The credit-card size ESD220C, with mere 9.6mm in height, fits perfectly in your wallet or purse, and takes up little space in your briefcase. The anti-scratch coating means the SSD will look sharp even after all the miles. And with a reflective black case, you'll be both savvy and stylish.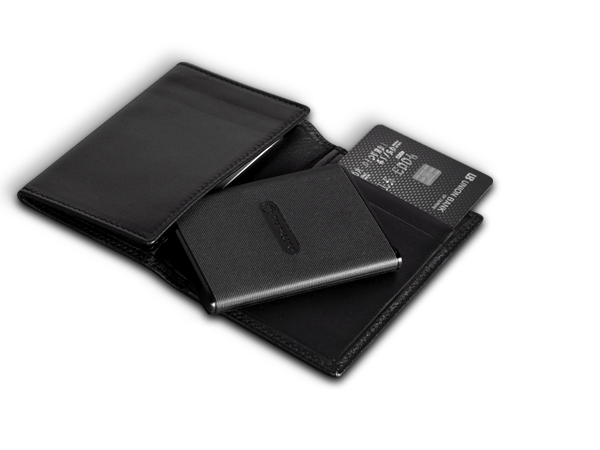 Reliable data storage
The ESD220C is engineered with a RAID engine and LDPC (Low-Density Parity Check) coding, a powerful ECC algorithm, in order to keep your data secure. Built-in wear-leveling technology ensures data integrity during transmission, prolonging the lifespan of the drive.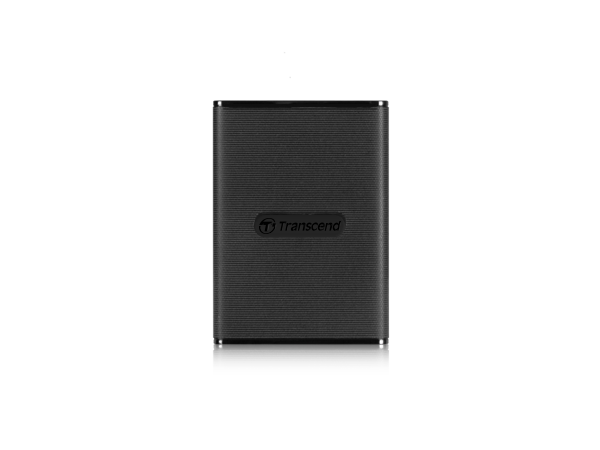 On-the-go devices supported
To accommodate devices with different USB ports, the ESD220C is specifically designed with a USB Type-C port, offering the flexibility of being used on different platforms. In addition to PCs, the ESD220C can be used with on-the-go mobile devices.
*Note: A USB Type-C to Type-A cable is included. Users will need to provide their own adapter or compatible cable to attach the ESD220C to mobile or USB Type-C devices.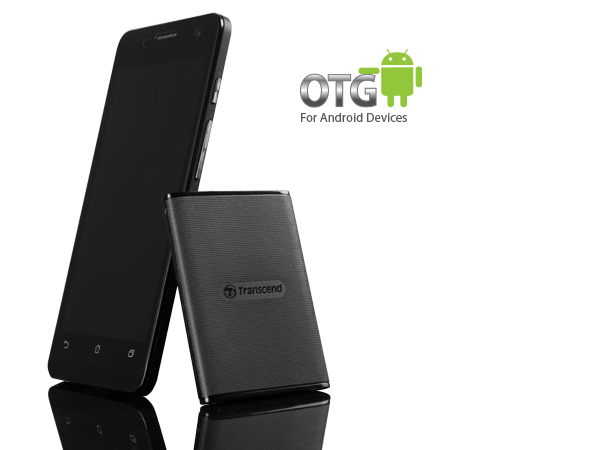 One touch to back up all files
The ESD220C is equipped with a convenient auto-backup button for instant data backup and synchronization when used with Transcend Elite software.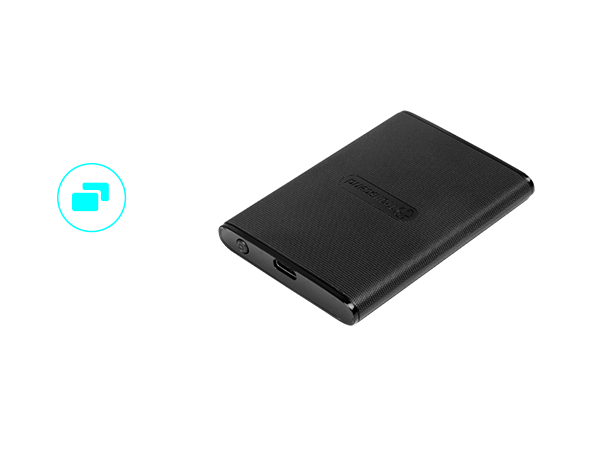 Exclusive Transcend Elite software
The ESD220C comes with a free download of the exclusive Transcend Elite data management tools. The software allows important files stored on your Transcend storage devices to be kept organized, protected and up-to-date, making you more productive.
To prevent unauthorized users from accessing to your ESD220C, Transcend Elite provides an additional feature to secure sensitive data stored on the portable SSD. You can lock and unlock the ESD220C via Transcend Elite app or software (Windows 7 only).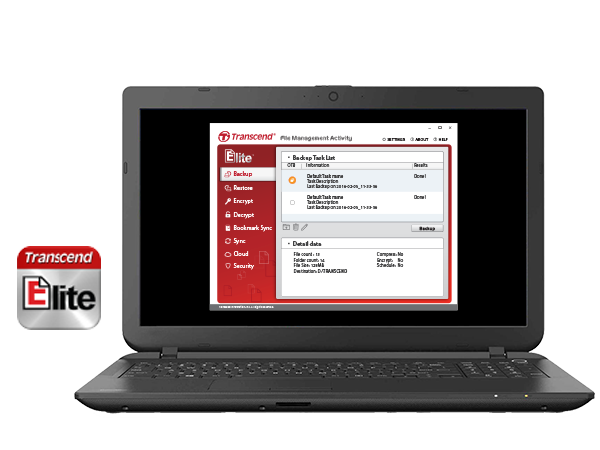 Specifications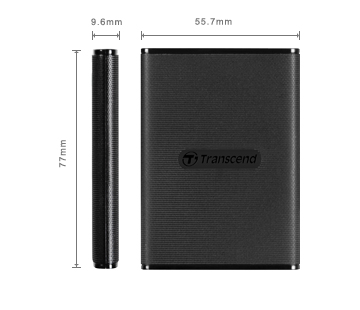 Appearance

Dimensions (Max.)
77 mm x 55.7 mm x 9.6 mm (3.03″ x 2.19″ x 0.38″)
Weight (Max.)
52 g (1.83 oz)

Color

Interface

USB Type

Connection Interface

Storage

Flash Type

Capacity

Storage Media

Operating Environment

Operating Temperature
0°C (32°F) ~ 70°C (158°F)
Operating Voltage

Warranty

Certificate

Warranty

Three-year Limited Warranty

Warranty Policy

Please click here for more information about the Transcend Warranty Policy.
Warranty does not apply when SSD Scope's wear-out indicator displays 0% within the warranty coverage.

System Requirement

Operating System

Microsoft Windows 7
Microsoft Windows 8
Microsoft Windows 10
Mac OS X 10.5 or later