Game Drive for PS4™
ALL YOUR GAMES WITHIN REACH n With the Old. In With the New.
Clearing games from your console to make room for new ones? End the struggle and keep a massive collection with Game Drive for PS4. You can easily store 100+ games with 4 TB, or 50+ games with 2 TB. That's enough room for the classics and the hottest new releases.1
High-speed USB 3.0 gives you full-speed gaming — just like playing from the internal drive — so there's no need to throttle back.
Setup Is a Snap
Plug your external Game Drive directly into any USB port on your PlayStation® 4 console and you are ready to go.
• PS4 recognises your Game Drive and quickly walks you through setup
• You'll be ready to use the drive in less than 3 minutes
• PlayStation-approved process — you will not void your warranty or PlayStation Network account
• Compatible with any generation of PS4 (System Software version 4.50 or higher)
Bring It!
The Game Drive for PS4 is portable. Load your games on one drive and take them all — everywhere.
Play on your friend's PS4 console and continue your progress from your console when you return home.
Home or Away. You'll Be Ready.
The super-portable Game Drive for PS4 is truly plug-and-play and is built and tested for gaming — inside and out.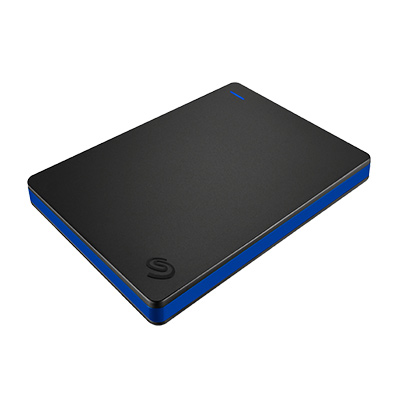 Black with blue aluminium enclosure that is sleek and tough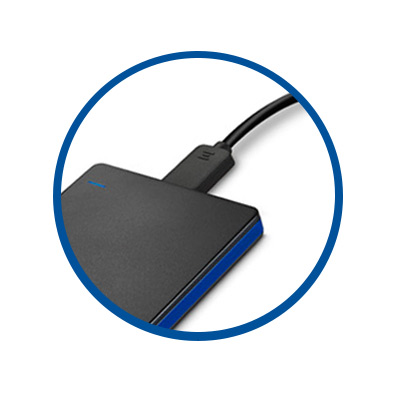 USB powered — no extra power adaptor necessary
Capacity: 2TB, 4TB
Data Sheet: